In 2013, I witnessed 25 fully armed FBI and ICE agents pounding down the door of my neighbor's house, searching for the undocumented family that had been living there before.
Later that day, as agents raided properties in South Philadelphia, multiple instances of abuse against the community were reported. A resident described how officers woke her children from their beds, took her brother out at gunpoint in front of the family, and told her she was not allowed to speak Spanish while she attempted to console her crying children. Her husband and her brother were fingerprinted, arrested and deported.
In response to this moment and the rise of deportations in 2013, I created the Familias Separadas (Separated Families) project, focusing on the stories of families impacted by deportations and detentions in our city and state. The main goal of the project is to shift the focus of immigrant stories from clinical statistics or numbers of deportations to actually seeing the fathers, mothers and children who have been torn from their families.
My project has developed in several unique phases that are meant to act like ripples in water. Phase one took place in 2015 when I unveiled five large-scale public art installations in the city of Philadelphia, home to the Declaration of Independence and the most aggressive ICE facility in the nation. In 2017, I began the second phase of the Familias Separadas project, focusing on the mothers and children detained at the Berks County Residential Center, a family prison in Pennsylvania. Berks is the oldest of the three prisons that incarcerate immigrant families seeking asylum in the U.S.
These phases were important because the immigration narrative is often focused on the southern border; however, the issue spreads throughout our nation. Supporters of immigrant detention view the Berks family prison as a "model," even though the center has a running list of human rights abuses that include institutional rape, verbal abuse, worker's rights violations and medical neglect. Due to legal and public pressure to stop family separations at the border, the federal government is keeping children with their parents in detention indefinitely, and wants to expand and replicate facilities like Berks.
Berks continues to operate despite violating both federal and state law
The families that have been and are being detained at the family prison are parents who came to the U.S. seeking safety and security for their children. Instead of being treated with dignity and respect, they are detained and abused.
For five months, I visited mothers at Berks. I understood that I had the power and privilege to go in and out of the prison where the mothers were detained. That privilege is a human right, a freedom that they and their children have been denied. Besides writing campaign letters and pleas for their court cases, the mothers were able to share their stories with me. This creative process offered the mothers moments of healing where they were able to see themselves not as victims of the system, but as warriors fighting for freedom. During my supervised visits, I asked the mothers to speak to these core questions:
What gives you strength in moments of darkness?
When was a moment that you felt the most free?
What is your wish for you and your child?
By August 2017, 10 families were deported back to their home countries. They were forced to return to the violence they had originally fled. Four families were released in the U.S. and are still fighting possible deportation while living through the trauma of being detained. I visited three mothers in their respective cities in the U.S. and connected with one mother in El Salvador. I interviewed the four mothers, and their testimonials are at the forefront of my "Las Madres de Berks" documentary.
The documentary features the voices of the mothers, who shed light on their lives before, during and after detention. The documentary also features the Shut Down Berks Coalition's organizing efforts to end family detention in Pennsylvania and the creation of several large-scale public artworks I installed throughout our state capitol in Harrisburg in November 2018. The installations, which depicted the words and images of the families at Berks, included billboards, bus shelters, a permanent mural, and an 88-foot-long installation on the steps of the Capitol building itself.
The image of Karen and her 6-year-old son, Steven, was installed on the Capitol steps. Steven attempted suicide twice during his time at Berks. After being detained for 651 days, they joined the 10 families who were deported. I placed the words and images of Karen and her son on the steps where they could not be ignored. I placed them at the doors of our governor, politicians and policymakers who can shut down this family prison.
---
If you or someone you know is thinking of harming themselves, call the National Suicide Prevention Lifeline. The crisis center provides free and confidential emotional support 24 hours a day, seven days a week to civilians and veterans. Call the National Suicide Prevention Lifeline at 1-800-273-8255. Or text 741-741.
---
In 2020, as reported coronavirus cases in Pennsylvania have grown, the urgency to shut down the family prison has risen. ICE is detaining thousands of migrants and asylum seekers — among them close to 200 children — in three ICE family detention facilities in Texas and Pennsylvania. In July, 11 immigrants at the Karnes County Residential Center in Texas tested positive for COVID-19. Several children are among them. As COVID-19 spreads in detention centers around the country, putting hundreds of families at risk, parents at Berks have shared statements on the fear they have for the safety of their children.
"Staff comes and goes, sometimes for over a week, and we don't know where they have been. We do not know if they have been exposed. Then they come over here and put us all at risk," said L.B, a Haitian father who is currently held at Berks with his child and whose name has been withheld to protect his ongoing asylum case.
Despite the global pandemic, ICE has only made conditions worse for families. In May, ICE presented a false choice for parents, to choose between indefinite detention, which could last years while the global pandemic continues, or give up custody of their children to the agency, a new form of family separation. As long as ICE is allowed to detain families, it will continue to pressure families to release their children into the custody of an agency that has lost, sexually assaulted, and killed children. All the while, family detention continues to break state law; therefore, the only real choice is families being released, together.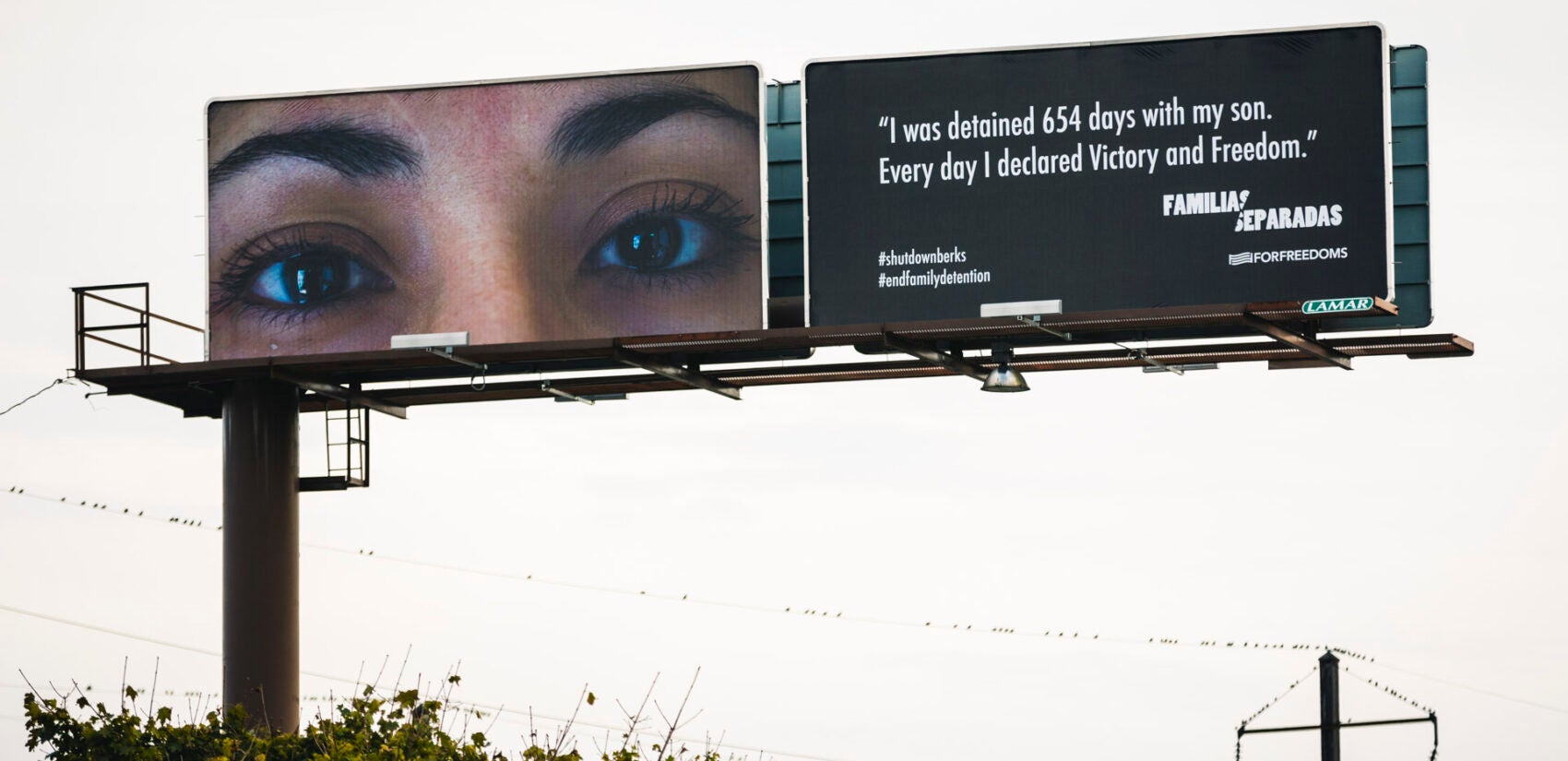 In July, ICE began to bring in new families into the Berks County Detention Center. The families, who have now been in the prison for more than 100 days and have testified in state court how scared they are of COVID spreading in the facility, have seen their fears come true. This is utterly unacceptable and demonstrates once again that ICE could not care less about the health and safety of the parents and children.
ICE is not going to change. It has welcomed with open arms the opportunity to terrorize immigrant communities like never before. That is why the state of Pennsylvania not only needs to enforce state law and start protecting families, but it is legally obligated to do so. That is why for years the Shut Down Berks Coalition has called on Gov. Tom Wolf, Lt. Gov. John Fetterman and Pennsylvania Department of Human Services Secretary Teresa Miller to issue an Emergency Removal Order on the Berks County Detention Center. The state has the power to stop a county facility being used in a way that breaks state law. And until the state acts, it is allowing ICE to abuse, deport and separate families in a county facility under its watch.
The "Las Madres de Berks" documentary and the public art installations were created as a platform and megaphone for the mothers to speak up, advocate for themselves and amplify their stories.
Their stories have the power to inspire people to take action and see the families at Berks as full, powerful, loving, resilient human beings who are trying to survive the trauma of being detained with their children. Families detained at Berks are at high risk, and the fight to close down the prison is more urgent than ever. We must continue to fight for the freedom of the families at Berks and end family detention in our state.
"Las Madres de Berks" will be broadcast on WHYY Wednesday, Aug. 26, at 7:30 p.m.
After the broadcast, artist and filmmaker Michelle Angela Ortiz will lead a talkback at 8 p.m. on Facebook Live with Jasmine Rivera, of the Shut Down Berks Coalition, and Lorena, a mother who was formerly detained at Berks and featured in the documentary.
___
Michelle Angela Ortiz is a child of immigrants, a native Philadelphian, and an award-winning visual artist and filmmaker who uses her art as a vehicle to represent people and communities whose histories are often lost or co-opted. Through community arts practices, painting, documentaries, and public art installations, she creates a safe space for dialogue around some of the most profound issues communities and individuals may face.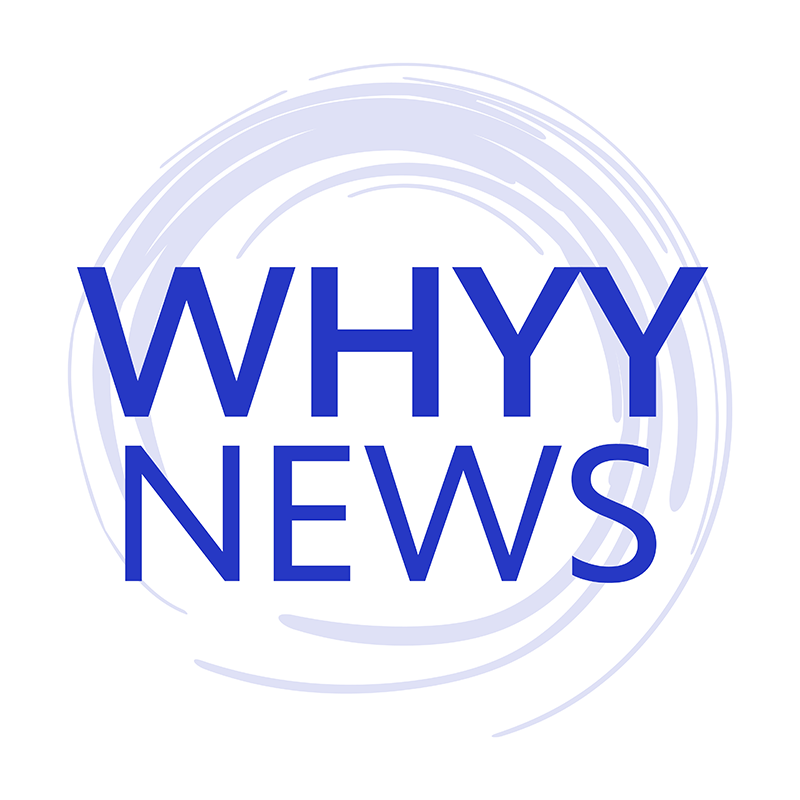 Get daily updates from WHYY News!
WHYY is your source for fact-based, in-depth journalism and information. As a nonprofit organization, we rely on financial support from readers like you. Please give today.