Keystone Crossroads: In West Philadelphia, volunteers transform vacant lots into urban earthships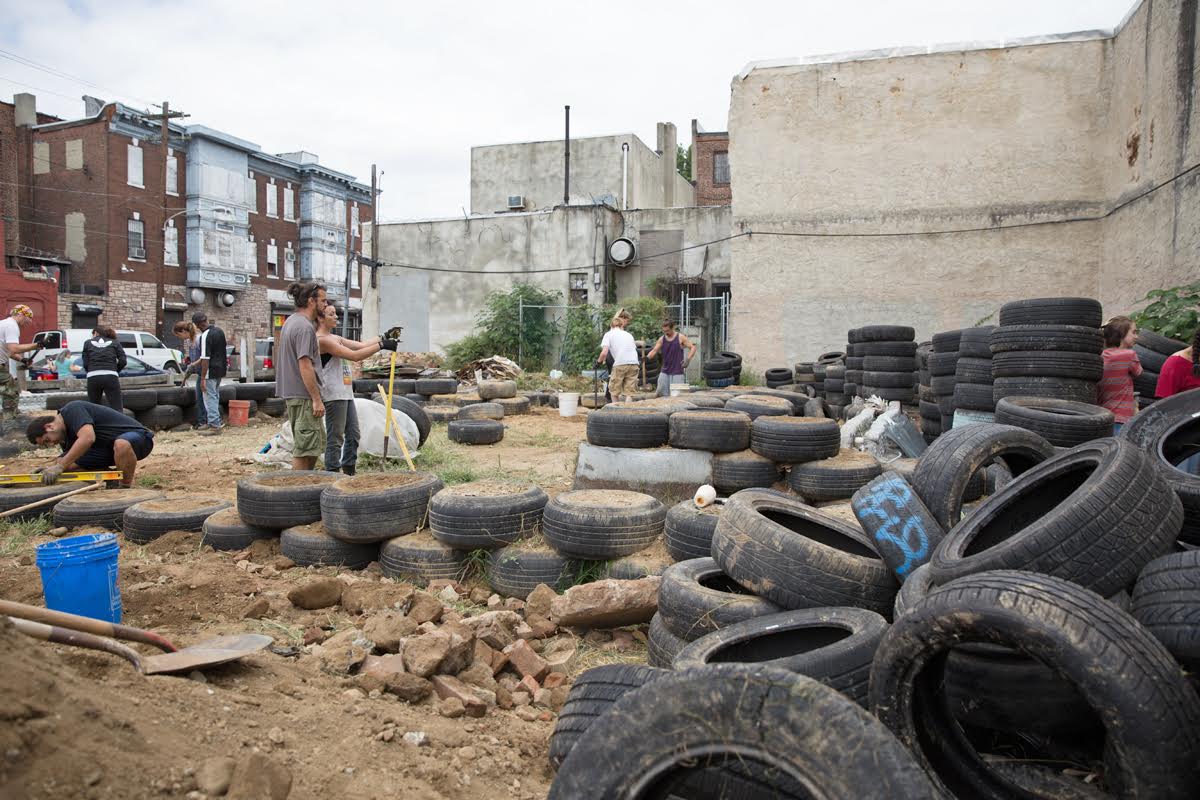 Pennsylvania cities have transformed vacant lots into community gardens and urban farms. Pittsburgh has considered building tiny house communities. But what about using abandoned lots for urban earthships?
What's an earthship, you ask? It's a sustainable home built from recycled materials or trash that provides electricity, natural heating and cooling systems, potable water, sewage and food productions systems — all independent of municipal services.
Typically these dwellings are built in remote places, but on a recent Sunday afternoon about a dozen volunteers pounded dirt and cardboard into used tires at a neglected lot near Lancaster Avenue and 41st Street in West Philadelphia to build the first urbanearthship. A community center fewer than two miles away is also in the process of building its own earthship.
The idea to build an urban earthship was sparked late one night when Rashida Ali-Campbell was watching "Garbage Warrior," a documentary about Michael Reynolds, the eccentric eco-architect who created the original design for an off-the-grid home he called an earthship.
For Ali-Campbell, the earthship represented a solution to many of the problems she saw and experienced living in an urban environment — especially the ability to grow fresh produce.
"One building touched on so many problems: food security, water scarcity, carbon footprints", said Ali-Campbell. "I thought, 'why isn't something like this in Philadelphia? Why isn't this in the 'hood?'"
More than seven years later, Ali-Campbell's vision for an earthship in Philadelphia is slowly becoming a reality.
Read the full story on West Philly's earthships at Keystone Crossroads