Kenney dismisses expanded travel ban as diversion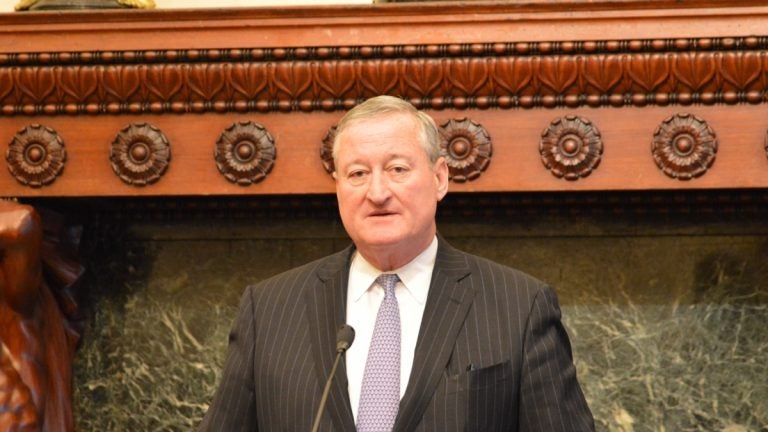 President Donald Trump's expanded travel ban has been dismissed as "nothing more than a diversion" by Philadelphia Mayor Jim Kenney.
Kenney, an outspoken critic of the president, said broadening the ban is just another way Trump is catering to his base of supporters.
"This is Trump diverting attention away from Russia, diverting attention away from North Korea, away from health care, this is typical Trump," Kenney said Monday at City Hall. "The base that love him for this is who he is playing to — and all the rest of us are caught up this bad nightmare."
On Sunday, President Trump signed a proclamation that adds Chad, North Korea and Venezuela to a list that includes Iran, Libya, Somalia, Syria and Yemen. Travelers from the eight countries will face restrictions on entry into the United States — they range from a total ban to more precise restrictions.
Kenney chided the president, saying that he is attempting to diverting attention from issues such as Russian interference in the last election and the escalating situation with North Korea.
"It's a reality TV show, that's what he views the presidency as, a reality TV show," Kenney said. "And to get people to watch,  he has to say and do the most outrageous thing for his own ego satisfaction… that's not what a president should be."
This is the third version of the travel ban.  In connection with it, the Trump administration still has a ban on new refugees coming to the U.S., except for those with close family already in the country.