June 8: Bass says Kenney has the soda votes | Community College housing development | Shaming the dumpers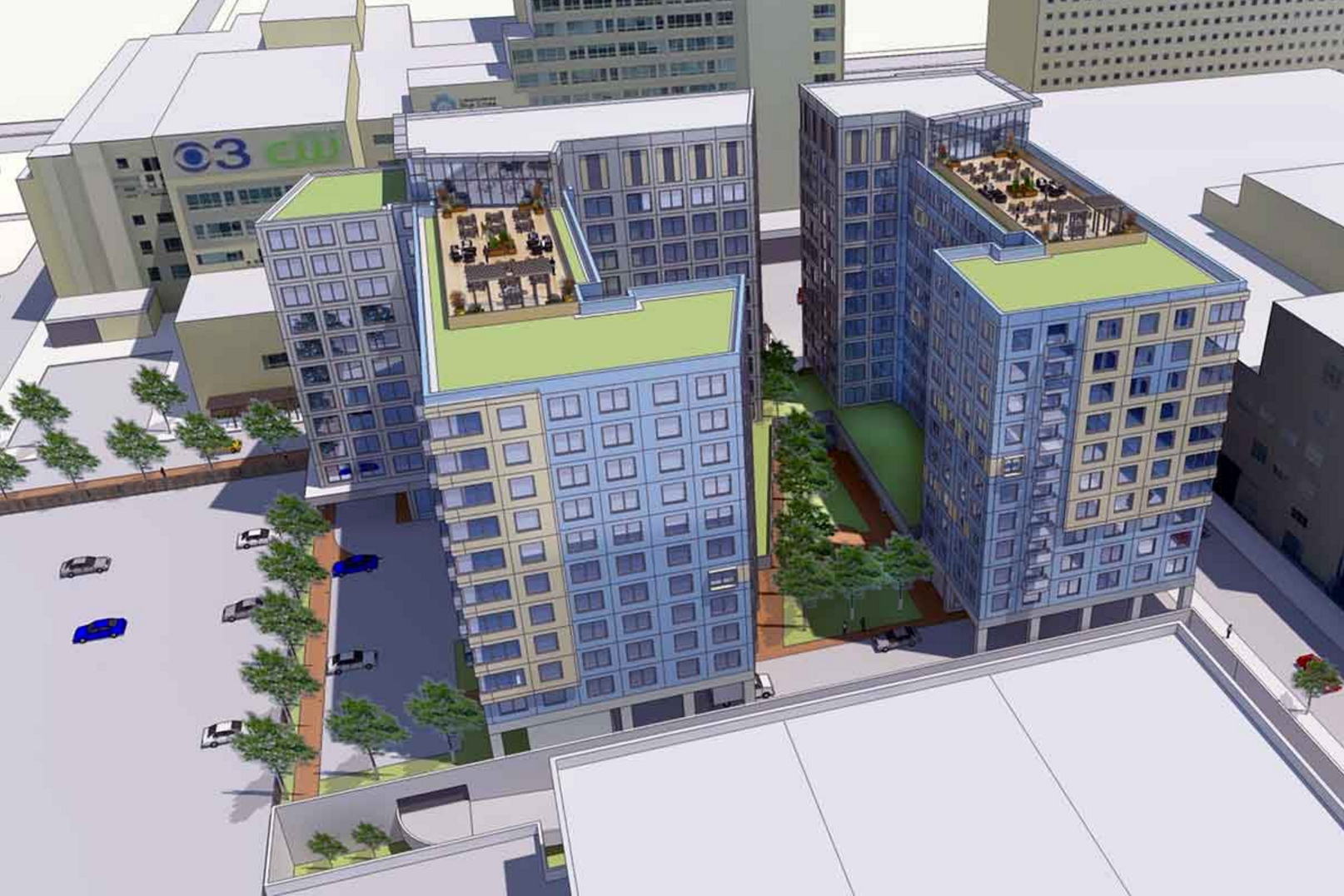 Councilwoman Cindy Bass says Jim Kenney has the votes to pass a soda tax, likely at a rate of 1.5 cents per ounce, report Tricia Nadolny and Julia Terruso. Bass had introduced a proposal to increase the real estate tax as an alternative to taxing soda, but pulled the plan in short order once it became clear to her that the votes were there for soda.
The Community College of Philadelphia announced a plan for a pair of residential buildings on their Spring Garden Street campus, down the street from the Broad Street Line, aimed at attracting international students, Jacob Adelman reports. "The two-year public college has selected Wayne-based Radnor Property Group to develop the roughly 500-unit, 11-story complex at 15th and Hamilton Streets, with plans for a mix of student and nonstudent housing."
Wendy Saltzman at 6ABC is on a mission to shame developers who illegally dump construction site waste in neighborhoods. One interesting finding: the fines for dumping work site waste are only $300, the same as for regular littering. "Sanitation enforcement officers have the dirty job of inspecting the heaps left on the roadside looking for clues that could lead to $300 littering fines. The Streets Department has created a list of the 12 most common dump-sites across the city, from the Southwest, to Northeast, and areas like Point Breeze. They call it the Dirty Dozen."
New Jersey lawmakers want to build a rail station at Atlantic City International Airport in Egg Harbor Township, which would create a direct link between the airport and 30th Street Station in Philadelphia, Emily Babay reports.
Despite declaring his intention to move forward with implementing the EPA's Clean Power Plan in Pennsylvania, in spite of the Supreme Court's stay, Governor Tom Wolf reached an agreement legislative Republicans not to introduce any plan until the stay is lifted, Dave Hess reports. In return, the legislature will have less time to review (read: drag out) Wolf's eventual plan once it's released.
City Council's Rules Committee approved a buffered bike lane for Tyson Avenue in Northeast Philly between Roosevelt Blvd and Frankford Avenue that was introduced by Councilman Bobby Henon, says Randy LoBasso of the Bicycle Coalition.