It may pay to shop again for health coverage in the marketplace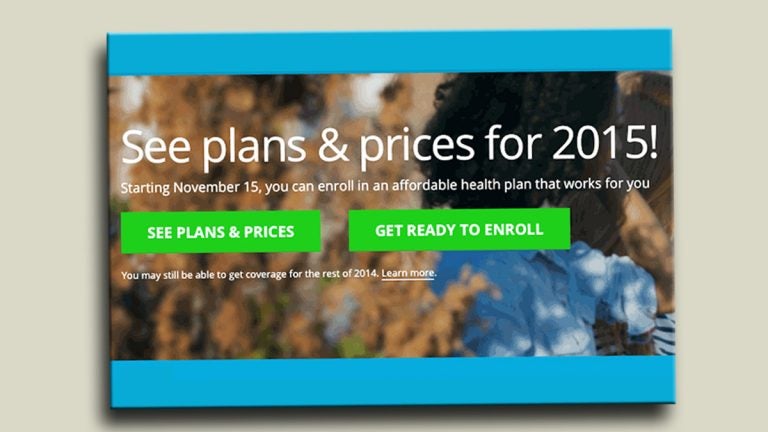 Many people who bought health insurance through the federal marketplace in the first year of the Affordable Care Act open enrollment could benefit from shopping and comparing plans again.
Existing plans have changed and current customers may find cost savings. In addition, there are new plans that may be better tailored to their individual needs.
That's the verdict of New Jersey healthcare experts, based on an initial review of the 2015 individual and family insurance plans posted on the marketplace website, healthcare.gov.
The marketplace is a central feature of the 2010 Affordable Care Act, allowing consumers to compare and buy plans, and to check to see if they are eligible for federal subsidies to purchase coverage.
The second open-enrollment period begins on Saturday and lasts until February 15. In the first open-enrollment period, which ended in April, 161,775 New Jerseyans enrolled in marketplace plans.
The monthly insurance premiums for the three insurers returning to the marketplace are all different from 2014. Health Republic Insurance of New Jersey will lower its premiums by as much as 20 percent, shifting from being the most expensive of the insurers to the least expensive in the popular "silver" level of insurance. Horizon Blue Cross Blue Shield of New Jersey will keep prices roughly flat, with some rising slightly and some falling slightly. AmeriHealth New Jersey, which currently has the lowest premiums, increased its premiums by roughly 11 percent.
There are also two new entrants: large insurer UnitedHealthcare and technology-focused Oscar Health Insurance.
Rutgers Center for Health Care Policy Director Joel Cantor said consumers should "absolutely" check to see if they can find a better option rather than just allowing their current plan to automatically renew.
"The options have changed," Cantor said. "The plans have one year of experience so their premiums are going to better reflect the market – last year they had no idea who was going to enroll."
Insurance sold through the marketplace has categories in one of four tiers, with those with lower premiums having higher out-of-pocket costs to consumers in the form of copayments (payments for each healthcare service), deductibles (an amount that must be paid each year before insurance kicks in) and coinsurance (a percentage of healthcare costs that must be paid by the patient).
Bronze plans require consumers to pay an average of 40 percent of the value of the plan; silver plans, 30 percent; gold, 20 percent; and platinum, 10 percent.
Prices Change for 2015The changes in premiums have reshuffled the prices of the plans for 2015. For example, the least expensive silver plan for a 45-year-old Middlesex County resident in 2014 was $358.79 for AmeriHealth's Silver Tier 1 Advantage plan. But in 2015, the lowest-cost silver premium will be $356 for the Health Republic Active Access Spotlight Silver plan.
But premiums don't tell the whole story about insurance plans, which is why it will benefit consumers to spend time checking the provider network for a plan they're considering. Insurance brokers or certified application counselors can help with this task.
The number of plans tailored to specific regions is growing. AmeriHealth is expanding a South Jersey plan that offered low-cost access to Cooper University Health Care providers to also include Shore Medical Center in Atlantic County and Cape Regional Medical Center in Cape May County. To reflect this, the plan name was changed from Cooper Advantage to Community Advantage.
In addition, Health Republic is launching a plan focused on Monmouth County, built around CentraState Healthcare System providers.
Marketplace insurance is subsidized through income tax credits. Slight price drops in the lower-cost silver plans will result in slightly lower subsidies, since the federal subsidies are based on the second-least-expensive silver plan.
"When do health insurance premiums go down year over year? Hardly ever, and they did," Cantor said. "What I'm seeing so far (in New Jersey) is consistent with the national story that premiums are pretty stable" from 2014 to 2015.
The U.S. Supreme Court recently agreed to review a case that could determine the fate of subsidies in states like New Jersey that don't operate their own plans.
The insurers each said they were in a strong position to compete in the coming open enrollment.
Health Republic Chief Marketing Officer Cynthia Jay said her organization was pleased to lower costs.
"Last year was a new year and during the first year of the new marketplace nobody knew what the prices were going to be," Jay said, noting that her company's premiums will be 10- to 20-percent lower in 2015. "Last year, we were a little higher. We were competitive, but I don't think we were competitive in the silver plan, which is where you wanted to be competitive."
Health Republic used several techniques to lower premiums by increasing out-of-pocket costs. Few customers chose Health Republic in the first year, but Jay is hopeful that the lower prices will increase its market share.
Its plans have added wellness programs, access to providers in other states, and around-the-clock access by phone to providers.
Cantor said it was vitally important for Health Republic to be more competitive to sustain itself, and that it appeared to put itself in position to be successful in the upcoming open enrollment.
Horizon will offer two lower-cost plans in which consumers will pay less if they use Horizon's "patient-centered" providers, who have agreed to coordinate patient care with a goal of lowering costs and improving patients' health.
Horizon spokesman Thomas Vincz said consumers would find that Horizon "offers some of the most affordable products available, brings the most innovation to plan design, presents unrivaled access to networks of doctors and hospitals, and offers the peace of mind that can only come from a New Jersey company that has been serving members for more than 80 years."
Ryan Petrizzi, AmeriHealth vice president of consumer markets and sales operations, said that while his company may not have the lowest premiums in 2015, insurance – like other products – is about more than just price.
"We know from other industries we'd all be driving the same car and we'd all have the same cellphone" if price was the only consideration, Petrizzi said, adding that consumers should consider the details of the benefits and the network offered in each plan. He noted that members of the AmeriHealth's Community Advantage silver plan don't have to seek referrals, face no deductible for the cost of lab work, and have a low $7-per-prescription cost for generic drugs.
__________________________________________
NJ Spotlight, an independent online news service on issues critical to New Jersey, makes its in-depth reporting available to NewsWorks.
WHYY is your source for fact-based, in-depth journalism and information. As a nonprofit organization, we rely on financial support from readers like you. Please give today.