In Pennsylvania, anguish and a scramble to help Afghans fleeing the Taliban
Local Afghan immigrants describe anguish over the situation in their home country, as the Taliban has rapidly taken control after 20 years of U.S. occupation.
Updated: Thursday, Aug. 19, 10:30 a.m.
___
Rezwan Natiq hasn't been sleeping. Nighttime in Northeast Philadelphia, where the Afghan refugee lives, is morning in Kabul, where his loved ones are.
Since the Taliban took Kabul on Aug. 15, "I am awake most of the night contacting my family and friends, and asking about their health, giving them a little bit of hope," he said.
But he has trouble mustering any for himself. "I am broken and disappointed," said Natiq.
Local Afghan immigrants describe anguish over the situation in their home country, as the Taliban has rapidly taken control after 20 years of U.S. occupation. As the situation unfolds, area refugee resettlement groups are gearing up to support the people who are able to flee.
Natiq is one of at least 910 refugees from Afghanistan resettled in Pennsylvania between 2009 and 2019, mostly in Philadelphia, Pittsburgh, and Harrisburg/Lancaster, according to the Pennsylvania Department of Human Services.
Many arrived on special immigrant visas (SIV), designed to aid locals who aided the U.S. government in Afghanistan and Iraq, often at great personal risk. Natiq worked as a journalist in Afghanistan and then on behalf of the U.S. government, training local bureaucrats in running a criminal justice system, which allowed him to receive an SIV and come to the United States in 2019. Before leaving, he narrowly survived multiple bombing attacks.
That visa program has settled Afghan refugees across the country, many of whom were waiting to sponsor family members for their own visas. Now, cut off from family and friends, they describe feeling helpless.
Said, 36, also lives in Northeast Philadelphia, in the area near Oxford Circle where many Afghans settle. Keystone Crossroads agreed to withhold his last name because he fears his full name could be used to identify and harm his family members still in Afghanistan.
A former employee of the U.S. Embassy in Kabul, Said said he's been bombarded with pleas. "I received a lot of messages from local employees that they are left behind and nobody cares about them," he said.
The U.S., Said said, "could have done something" to help these allies.
Natiq agreed, calling the U.S. choice to withdraw when it did "a bad decision" and urging the American government to take responsibility for the fallout.
"I just want the U.S. government to pressure the Taliban not to harm civilians and keep the borders open," he said, as well as to speed up processing of SIVs and to urge nearby countries to accept refugees trying to leave. If that requires troops staying longer, he said, the U.S. should do it.
An estimated 18,000 Afghans are in the SIV pipeline, according to the U.S. State Department. In July, the Biden administration announced plans to evacuate 2,500 translators and other local allies by Sept. 11, 2021. Some are already arriving at a military base outside Richmond, Virginia, according to Lutheran Social Services, one of the groups helping to place refugees in U.S. communities. During a speech on Monday, President Joe Biden blamed the former allied Afghan government for not allowing the U.S. to evacuate more people.
Across Pennsylvania, groups are mobilizing to help people who are able to come now.
Two people airlifted out of Afghanistan are en route to Philadelphia, according to Adi Altman, manager of Welcome and Community Services with Nationalities Service Center, a refugee resettlement organization. Flights have continued out of Kabul and more refugees are expected in the coming days, he continued.
"There are a lot of families that have landed in the United States and are in need of rapid services and rapid support," said Altman.
Other resettlement agencies, like Church World Service (CWS) in Lancaster, signaled their readiness to step up.
"Four CWS Lancaster staff have been deployed to assist in processing recent Afghan arrivals and we have indicated our interest in resettling Afghan Special Immigrant Visa recipients and other Afghan refugees to our community," said Rachel Helwig, development and communications coordinator with CWS Lancaster.
At the University of Pittsburgh, the Center for Governance and Markets launched a hotline to help Afghans file the necessary paperwork to receive a different kind of visa, called Priority 2, and has been inundated with hundreds of requests.
Thank you to the more than 40 volunteers at @CGMPitt @gspia helping friends in Afghanistan apply for asylum. Huge shout out to our student leader @MaxDeGregor who works day & night to manage this influx.

We are working as fast as we can to respond to all
https://t.co/wSkld4ZTj0

— Jen Brick Murtazashvili (@jmurtazashvili) August 17, 2021
These efforts do not quell the fears of Afghans here, particularly those with family who are not U.S. collaborators, but are among the 18 million Afghan civilians affected by the ongoing humanitarian crisis, according to the United Nations.
Gulmakai Saleh, an author and teacher in Philadelphia, fled Afghanistan with her family during the Soviet occupation and moved to the U.S. at age 4.
In light of recent Taliban remarks that they would seek "no revenge" on Afghans who aided foreign powers, Saleh said, "We're just praying that the Taliban keep to their word and not be as harsh as they used to be."
Her aunts, uncles, and cousins in Afghanistan are hunkered down, waiting to see what their new lives will hold. In Philadelphia, she's working with the local Afghan community to raise money to donate for food and other necessities in Afghanistan.
But she is also mourning the renewed turmoil in her home country, which she has never been able to visit as an adult. "It's like history repeating itself," she said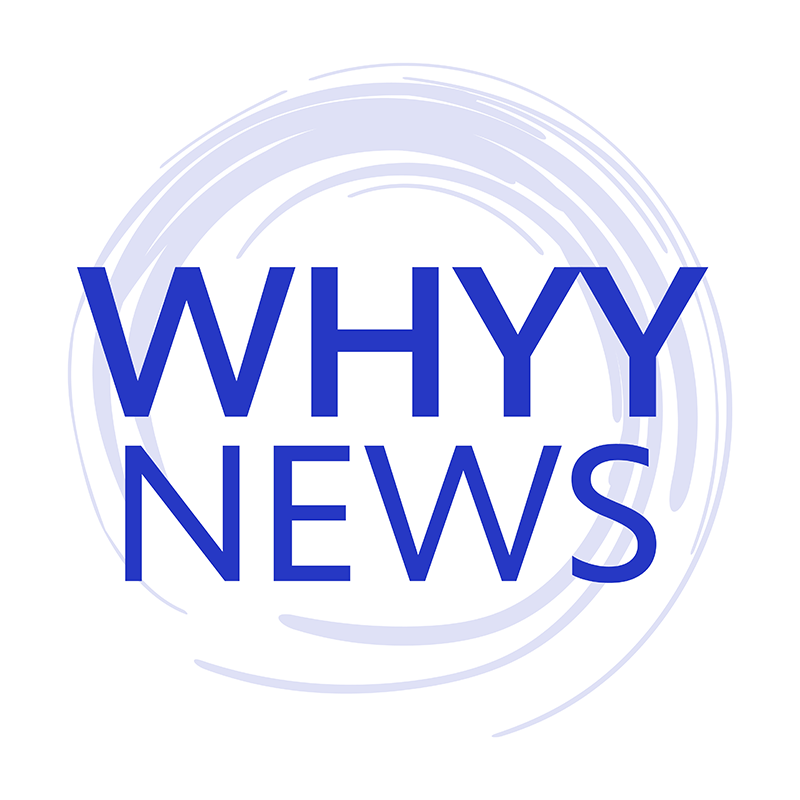 Get daily updates from WHYY News!
WHYY is your source for fact-based, in-depth journalism and information. As a nonprofit organization, we rely on financial support from readers like you. Please give today.