In midst of 'merger boom,' Jefferson moves toward acquiring Einstein hospital network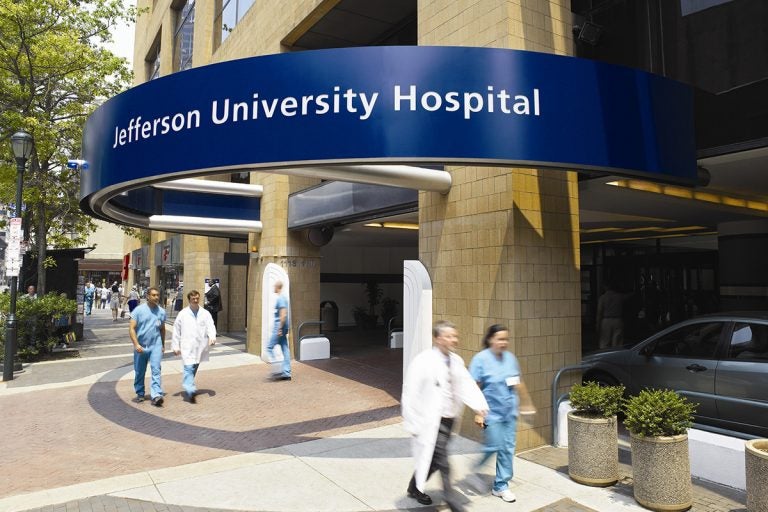 Philadelphia hospital networks Jefferson Health and Einstein Healthcare Network might be joining forces after signing a letter of intent to explore the possibility of a merger.
If the union goes through, it would be the sixth acquisition by Jefferson since Stephen K. Klasko took the helm as president and CEO in 2013.
Klasko said merging with Einstein, based in North Philadelphia, will allow Jefferson to expand its care for the underserved. Einstein will also become the hospital's biggest academic partner, making its residency program one of the largest in the country, with about 2,200 residents.
The series of acquisitions is part of Jefferson's strategy to become a hospital without an address, he said.
"Our goal is to have nobody that wants to go to a Jefferson facility be more than about 10 minutes away," he said. "My dream is that, five years from now, if you call and ask me, 'Where's Jefferson?' I won't be able to tell you that answer."
The hospital's appetite for consolidation is part of a national trend, driven by an evolving insurance market that has changed the way hospitals are reimbursed. Insurers used to follow a "fee-for-service" model, paying hospitals based on the number of tests and procedures physicians performed. Now, they are shifting to a value-based, "pay-for-performance" system that pays for better health outcomes.
By growing in size, hospitals are potentially able to extract higher payments from insurers. Bigger hospitals also tend to have higher bond ratings, which make it cheaper to finance renovations and upgrades.
"We're just in a merger boom right now," said Lawton Robert Burns, professor of health care management at the Wharton School. "It's almost a bandwagon movement. Basically: 'We're not sure what's going on, we're not sure how to compete better, but if we get big, maybe we'll have better success.' "
Burns said mergers help keep hospitals in business, which can be good for patients, as well as the doctors and other workers the hospitals employ. But he also cautioned that consolidation tends to be better for the hospitals themselves.
"One of the longer-term downside effects is that hospital mergers lead to price increases that, later on, lead to less affordable health care, which leads to people dropping health insurance coverage or forgoing health care to save money."
Klasko contrasted Jefferson's mergers with others in the industry, saying his hospital's approach would be a net gain for patients.
"Most of these mergers are hub and spokes — 'How do we add more patients to our hospital?' Our model, from our board on down, is very different."
Four-fifths of Jefferson's board is made up of representatives from the community hospitals it has acquired, and many of those hospitals provide care onsite instead of sending patients downtown.
Nevertheless, Wharton's Burns said what is good for health care providers doesn't always translate into better care for patients.
"Their interest in surviving and continuing to do what they do doesn't necessarily map onto higher quality, lower cost, more easily accessible health care."
If the deal goes forward, Jefferson Health — already the largest provider in Philadelphia — would encompass 18 hospitals, with an estimated yearly revenue of $6 billion.