Hubert's, three other Catholic high schools to stay open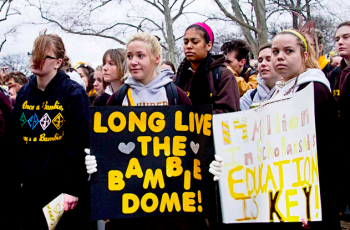 All of the Philadelphia Catholic high schools that were slated to close, will stay open. Archbishop Charles Chaput delivered the good news for Conwell-Egan, Saint Hubert, Monsignor Bonner, Archbishop Prendergast, and West Philadelphia Catholic High School on Friday. Students, teachers, and parents had been eagerly awaiting the decision.
Word that the high schools will stay open generated praise from many corners.
State Senator Anthony Hardy Williams of Philadelphia summed up the feelings expressed by many at the announcement,
"This is not just a joyous day, this is a miraculous day," said Williams.
Edward Hanway is a member of the Blue Ribbon Commission that initially recommended shuttering the high schools because of falling enrollment and troubled finances. He said gifts from anonymous donors as well as fundraising by the schools mean they have enough money to keep them open at least two more years.