Housing lottery to open in New Castle County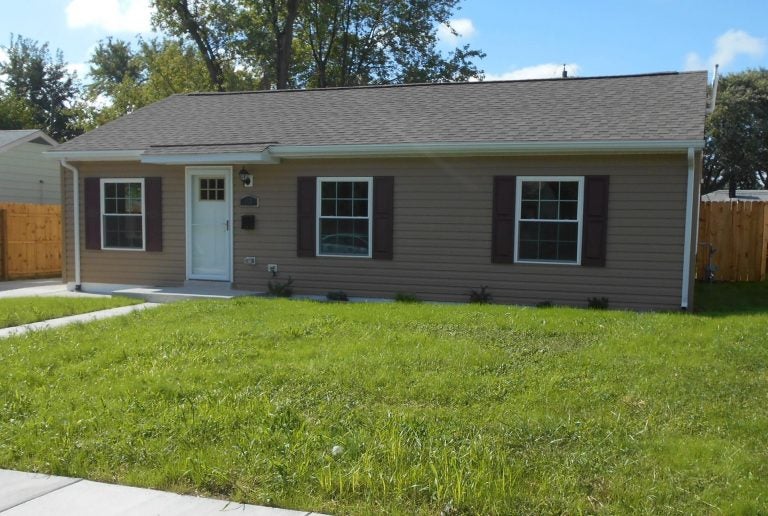 For the first time since 2015, low-income residents in New Castle County, Delaware will be able to enter a lottery system for affordable housing through the county's Housing Choice Voucher Program.
During the first week of December, individuals can apply online for the federally-funded program that providers housing vouchers.
The county receives 1,825 vouchers from the federal government. Once individuals move to another state or no longer need the voucher, the county offers vouchers to those on the waiting list.
In 2015, the flood of applicants was so great the county had a 500-person waiting list. The county has taken almost four years to hand out vouchers to those 500 people — making way for another lottery this year.
In 2002, the county took seven years to go through its waiting list.
"There is a lack of affordable housing. Most of our clients have jobs and work, but the cost of housing comparative to a living wage…You would have to work some crazy amount of hours to be able to afford a market rate apartment in the state," said Carrie Casey, who manages the county's division of community development and housing.
In 2002, the office conducted walk-ins, but couldn't manage. Applicants were even spending the night outside to get an edge. In 2015, the county transitioned to a phone-based system, but so many people called in the cell phone system crashed.
This time, county officials hope a new online application will improve accessibility. Five hundred individuals will be chosen from an online lottery system and they will be given 120 days to find housing.
Eligible lottery participants must have an income less than $43,700 for a family of four or less than $30,600 for a single person.
"What's unique about our program is we're a voucher, so you issue voucher to the client and it's their choice to seek housing — any landlord or housing complex that takes a voucher — and even if they don't take a voucher we have very easy process for landlord to become part of our program," Casey said.
The Housing Choice Voucher waiting list lottery application will open online starting at 8:00 a.m. on Monday December 3. It will close at 11:59 p.m. on Friday, December 7.   Applications must be submitted online through this site, and only one application will be accepted per applicant.  Persons seeking disability accommodation to complete an in-person application should contact Erin Wisher-Coleman in the New Castle County Housing Authority at 302-395-5697 or by email at housingchoicevoucher@newcastlede.gov.
Visit the New Castle County website for information about the Housing Choice Voucher waiting list, including step-by-step instructions in English and Spanish for navigating through the online waiting list lottery application.
General information about the New Castle County Housing Choice Voucher waiting list lottery is provided on recorded information phone lines at 302-395-5676 (in English) and 302-395-5570 (in Spanish).
From December 3 through 7, residents without access to the internet can visit their local public library where they can access public computers and receive assistance in completing their waiting list lottery application.  New Castle County Housing staff will be present at the following library branches throughout the week to provide assistance: Route 9, Wilmington (downtown/Rodney Square), Woodlawn, Bear, Kirkwood and Claymont.  View library addresses and hours of operation at www.nccde.org/libraries or call 302-395-5600.  Photo identification is required to access library computers.