Historical Commission says demo permit for Church of the Assumption is valid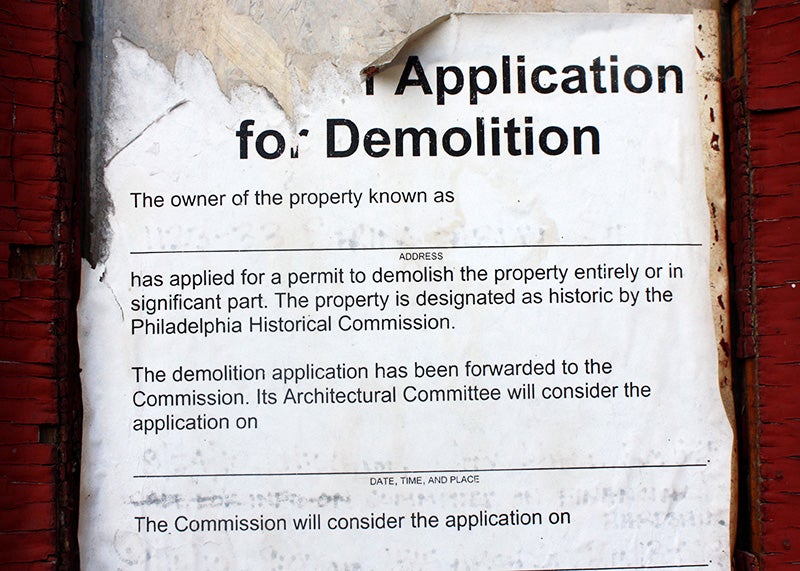 The Historical Commission announced Friday morning that its members unanimously affirmed the validity of a permit to demolish the historic Church of the Assumption issued to the building's owner last fall. The Commission issued its opinion at the request of the Board of L&I Review, which granted a stay of demolition late last year. In a hearing earlier this week, the Board ruled that it would maintain jurisdiction of the permit while it sought the Commission's input; it will make the final decision on whether to lift the stay and let the demolition commence.
The Commission deliberated—presumably—in a closed executive session prior to the start of its regular monthly meeting. Commission Chair Sam Sherman began the meeting with a brief statement about the Church demolition.
"We are here today to offer our opinion as requested by [the Board of L&I Review]," Sherman said. "Remember, it's only an opinion—not an actual decision. But they asked for our input. And what we discussed in executive session is whether or not the existing demolition permits is valid to the current owner or applied to the current owner of the building. This Commission unanimously found that the permit does apply to the current owner—and it's not subject to the ownership of the building, but the building itself. The Historical Commission found a number of years ago through our process that there was financial hardship, and that a demolition permit would be granted. That permit was pulled and applied for by the current owner of the building. So our opinion at this time is that that permit is valid and is in place. We will give that opinion back to the L&I Review Board …"
PlanPhilly will update this story when the Board of L&I Review reconvenes.
Contact the reporter at jbrey@planphilly.com and follow him on Twitter @jaredbrey
WHYY is your source for fact-based, in-depth journalism and information. As a nonprofit organization, we rely on financial support from readers like you. Please give today.