Historical Commission accepts Baywood Hotels plan for Warner Bros. Building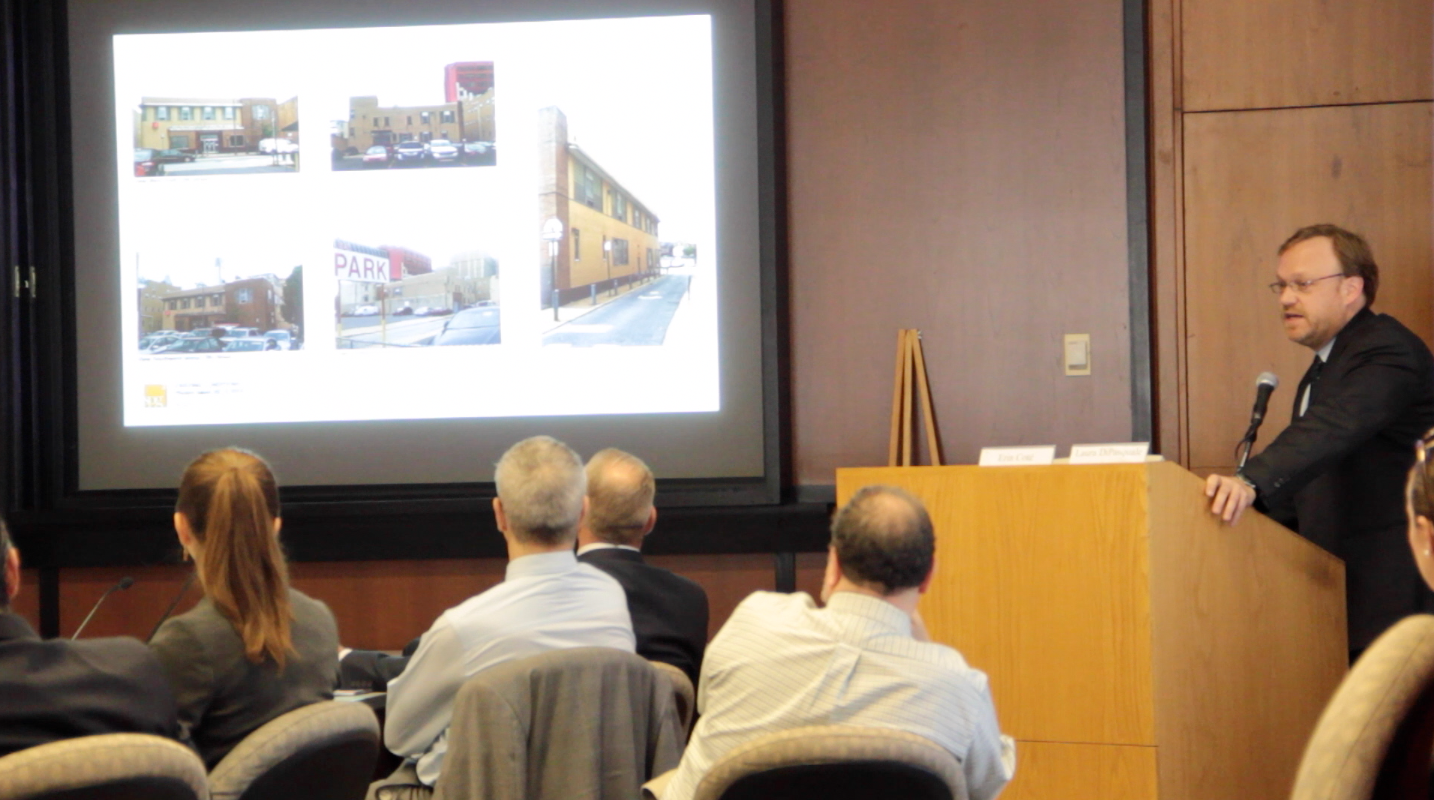 An application to build an 11-story hotel extension atop Philadelphia's Art Moderne building went in front of the city's Historical Commission for review on July 11. Attorney Matt McClure, hotel developer Kurt Blorstad, and architects Bret Webber and Richard Gelber presented the application.
The building, at 228-38 North 13th Street, has been preserved for its history as part of the film industry, first constructed as a Warner Brothers film exchange facility and later used as NFL Films' first headquarters. The existing building has a height of two stories.
This was not the first time the Historical Commission reviewed the application. Baywood Hotels brought an earlier draft of the proposal before the commission's Architectural Committee.
At that meeting, which took place on June 24th:
"The staff contended that the addition as currently proposed was not appropriate for the historic building because it has a massiveness that appears to overwhelm the building. The massing of the addition should be redesigned, perhaps by increasing the setbacks from the front and south façades and/or reducing its height. Also, an appropriate addition should be differentiated from the historic building, but simultaneously compatible with it. In conclusion, the staff contended that this building can accept a fairly large addition that is compliant with standards, but the addition as proposed does not achieve compliance." (See full minutes from that meeting below).
During Friday's meeting, the applicants pointed out revisions that were made to the design and massing following the critique given by the Architectural Committee. The Historical Commission was satisfied with these changes, and unanimously approved the revised application.
WATCH the COMPLETE VIDEO of the MEETING HERE or the HIGHLIGHT VIDEO BELOW

WHYY is your source for fact-based, in-depth journalism and information. As a nonprofit organization, we rely on financial support from readers like you. Please give today.