Health care candor: A top Republican gives away the game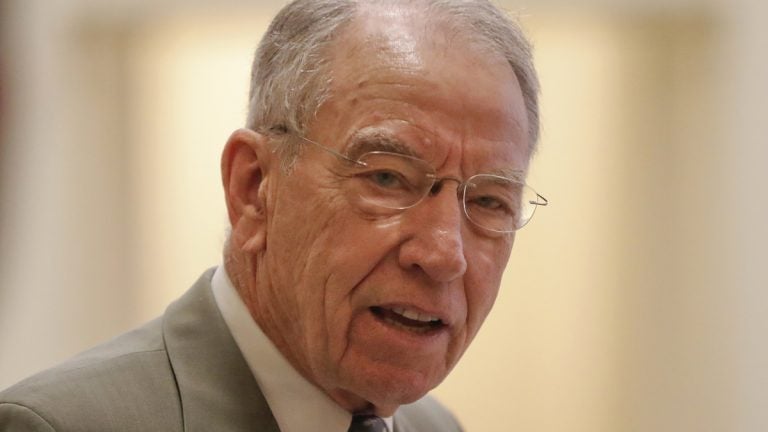 As Senate Republicans gear up for one last college try to destroy Obamacare (because it has Obama's name on it) and to thus imperil the health and finances of millions of Americans (because these Republicans don't care), it was downright refreshing this week to hear GOP eminence Charles Grassley confess their real motivation.
He told reporters in his home state of Iowa: "You know, I could maybe give you 10 reasons why this bill shouldn't be considered. But Republicans campaigned on this so often that you have a responsibility to carry out what you said in the campaign. That's pretty much as much of a reason as the substance of the bill."
Bingo! Permit me to translate:
The 10 reasons that he could give us for sinking the Graham-Cassidy bill — not important.
The actual "substance" of the bill — which is being assailed by virtually every health organization, from the American Medical Association to the Blue Cross Blue Shield Association to the health insurance industry's top lobbying group — not important.
The fact that it would allow insurance companies to again discriminate against Americans with pre-existing medical woes (by cutting off their coverage or pricing them out) — not important.
The fact that it would imperil Medicaid coverage for millions of people below or near the poverty line — not important.
The fact that it would let states waive the Obamacare requirement that insurers must cover essential health benefits, such as prescription drugs or mental health and substance-abuse services — not important.
The fact that Republicans are jonesing to vote on this bill before the nonpartisan Congressional Budget Office gets a chance to measure its serious fallout — not important.
Because hey, when it's time to play tribal politics, who cares about policy?
No, what's really important is that Republicans spent seven years pledging to destroy health reform, spewing a litany of doomsday lies about death panels and train wrecks and Armageddon — and, as Grassley said, they feel a "responsibility" to "carry out" what they said, to make good on their lies. Notching a Win, any Win that could stave off right-wing primary challenges, is "pretty much as much of a reason as the substance of the bill."
So there you have it: Millions of people's lives are intimately affected by "substance," but so what. Grassley gave away the game, in all honesty and without a scintilla of spin. For that, we thank him.
—
Friday afternoon news flash:
John McCain announced he will vote No. He says he cannot support Graham-Cassidy "without knowing how much it will cost, how it will effect insurance premiums, and how many people will be helped or hurt by it."
Not even his political bromance with co-sponsor Lindsey Graham has blinded him to reality. His decision should help drive a stake through this latest Republican zombie.
——-
Follow me on Twitter, @dickpolman1, and on Facebook.