Groups focus on Liddonfield's past and future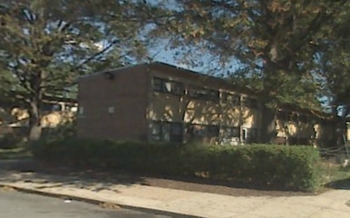 Upper Holmesburg's Liddonfield housing project has been torn down, but the site itself (bound by Megargee, Cottage and Tolbut streets and Torresdale Avenue) remains a source of controversy in the neighborhood as residents wait to see what springs up in its place.
This is an important week for two Northeast groups as they focus on the former public housing development's past and future.
Tonight, the Northeast Philadelphia History Network will host speaker Rosemary Reeves [calendar item]. The former Liddonfield resident will discuss her time spent there and her effort to have a marker placed on the site — whatever it may become — to recognize the positive impact Liddonfield had on many of the people who lived there.
Regardless of the property's past, the Upper Holmesburg Civic Association doesn't want to see public housing take priority at Liddonfield in the future. Thursday is the last day Holmesburg and Torresdale residents can submit petitions in support of a redevelopment by Holy Family University.
"The UHCA does not support any housing developments or housing projects other than a senior living development," reads a statement the UHCA sent out with the petition. Petitions should be returned to 4415 Millett St.
Several proposals for the site have been discussed, the first of which was for a sports complex that boasted several fields, retailers and restaurants. The UHCA has been working with the Planning Commission to determine the future of several neighborhood sites as part of the Phila2035 plan. Philadelphia Housing Authority representatives have been attending UHCA meetings since last year to help facilitate discussions.