Marijuana veto: Gov. Carney refuses to sign legislation making recreational pot use legal
The question has finally been answered.
For years, Gov. John Carney has expressed his opposition to the idea of legalizing recreational marijuana in Delaware, but he's never firmly said if he would actually veto such legislation if it ever crossed his desk.
Now he has.
Carney has vetoed HB 371, returning the bill legalizing recreational marijuana to the General Assembly without his signature.
"I do not believe that promoting or expanding the use of recreational marijuana is in the best interests of the state of Delaware, especially our young people," Carney said in a statement delivered to the House. "Questions about the long-term health and economic impacts of recreational marijuana use, as well as serious law enforcement concerns, remain unresolved."
Carney also points to his support for the state's medical marijuana program and legislation that decriminalized possession of small amounts of marijuana. But full legalization is too far.
"I respect the Legislative Branch's role in this process, and I understand that some hold a different view on this issue. However, I have been clear about my position since before I took office, and I have articulated my concerns many times," Carney said.
The legislation was approved in both chambers with more than enough votes to override the governor's veto, but it remains to be seen whether lawmakers will take steps to push the legislation through against Carney's objections.
Bill sponsor State Rep. Ed Osienski said he's evaluating options.
"Unfortunately, the governor has chosen to ignore the will of residents and a bipartisan super-majority of the General Assembly by vetoing HB 371," Osienski said in a statement. "I'm deeply disappointed in his decision, especially since he could have allowed the bill to become law without his signature, which would have preserved both his personal opposition and the will of the residents and legislators."
He pointed to New Jersey's implementation of recreational marijuana earlier this year as evidence of how a legal marijuana marketplace could be created.
"We have to look no further than New Jersey to see how a new industry can create jobs and generate revenue – sales reached nearly $2 million on its first day," he said. "Until we establish a similar market in Delaware, people will continue to obtain marijuana illegally here through the illicit market or send tax revenue across the Delaware Memorial Bridge to New Jersey."
Sponsors in the Senate were more adamant about moving forward.
"The members of the Delaware General Assembly have been fighting for years to end the failed war on marijuana and we will not be stopped by this latest setback," said Sen. Trey Paradee and Senate President Pro Tem David Sokola in a joint statement.
"We are disappointed by Governor John Carney's decision to ignore the will of Delaware voters and the will of their elected representatives in the Delaware General Assembly."
They say the veto won't stop adults from consuming marijuana, but will preserve the illegal drug market that "historically has been unjustly and inequitably applied to communities of color."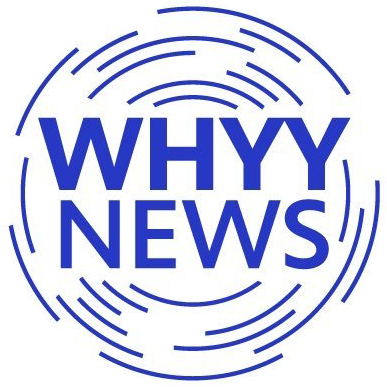 Get daily updates from WHYY News!
WHYY is your source for fact-based, in-depth journalism and information. As a nonprofit organization, we rely on financial support from readers like you. Please give today.