"Gentrification for black people by black people"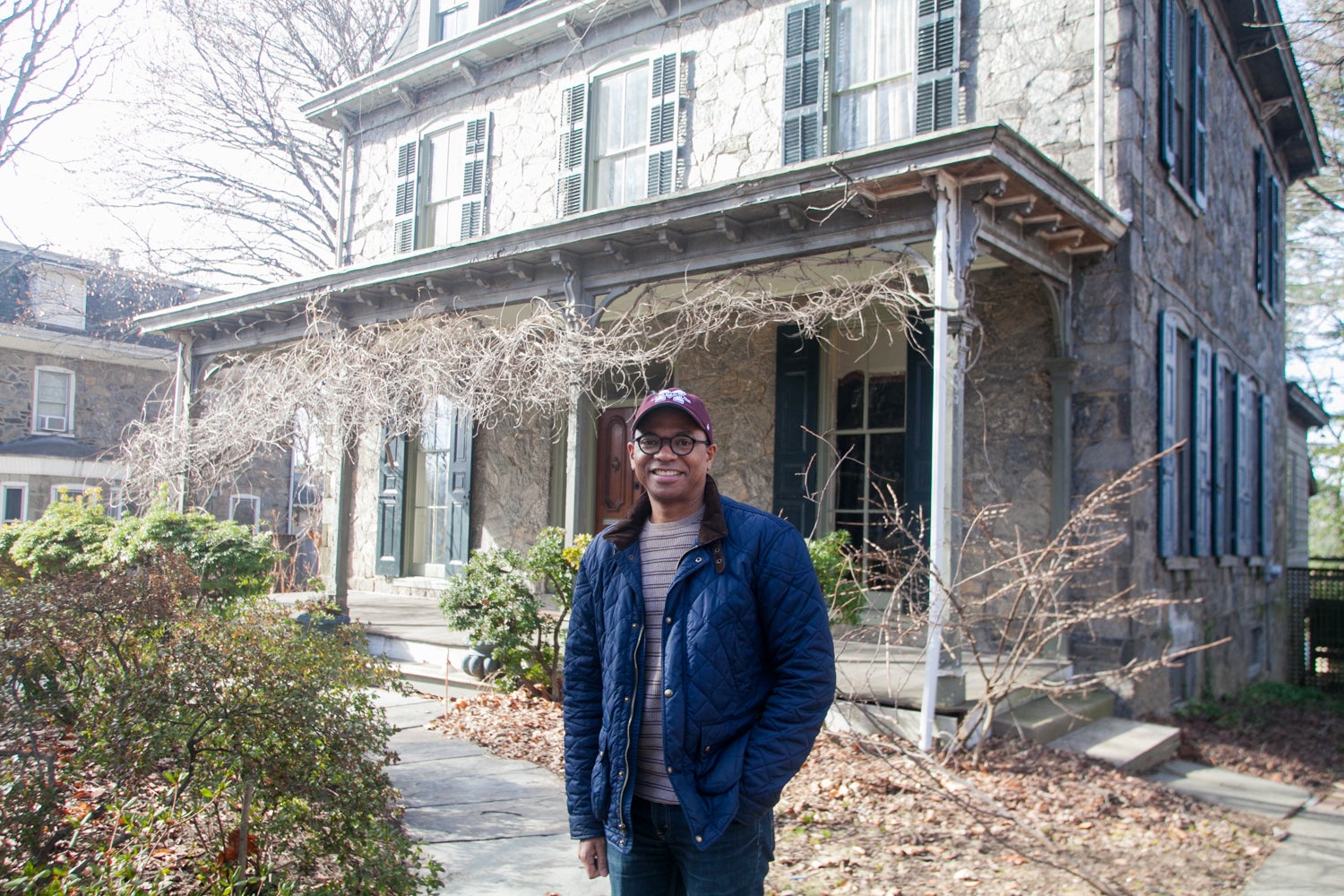 Based on two decades of census data, East Germantown hasn't changed all that much in median household income and crime rate on paper. But that doesn't mean residents haven' seen changes in the neighborhood fabric. East Germantown resident and Temple professor James Earl Davis "watched neighbors come and go [and] endured while their community became flooded with social service organizations, like halfway houses and group homes." More recently, Davis has seen an uptick in college-educated residents and new businesses, and many of the newcomers are middle-class blacks, reports Annette John-Hall in the latest installment of our Gentrified series. John-Hall visits a new neighborhood living room, Uncle Bobbie's Coffee and Books, opened by Marc Lamont Hill, who bought his East Germantown home in 2005. "I like living around black people," said Hill, a CNN commentator who also teaches at Temple, bought his home in 2005. "I fell in love with the neighborhood, and I wanted to do something to help the people who are here, not the people who are plotting on this place like a colonizer, but the people who are part of this place."
Hey Philly! We want to know your thoughts on gentrification and changing neighborhoods. Talk back using #WHYYGentrified it call 215-928-2408. We may put your comment on air. See what folks have been saying so far.
Low-interest loan program for minority contractors in West Philly
In West Philadelphia, the Enterprise Center (TEC) announced a new low-interest loan program targeted at "reducing barriers to capital for minority-owned construction businesses," the Philadelphia Tribune reports. Established as a partnership between TEC, Brandywine Realty Trust, and Councilwoman Jannie Blackwell, the Grow Philadelphia Capital Initiative aims to level the playing field for local minority and women-owned businesses, particularly for Schuylkill Yards contract opportunities. Brandywine is fronting the initial funding for the program, as part of the developer's master Neighborhood Engagement Initiative. The capital initiative will offer low-interest loans to qualified minority-owned businesses involved in local projects and direct a percentage of every Schuylkill Yards contract back to the fund.
PES relieved of half the credits it owes to EPA, still blames "flawed credit system"
South Philly refinery Philadelphia Energy Solutions has reached an agreement with the EPA to reduce what it owes the government in renewable fuel credits, StateImpact PA reports. The deal means that PES, which filed for bankruptcy in January, will not have to pay for about half of the credits that it is required to buy under the federal renewable fuel standard program. The short-term fix will save the company and spare some 1,100 jobs, according to PES spokeswoman Cherice Corley. "This is only a partial and temporary reprieve, and we are hopeful that policymakers will substantively address the flawed [market price of the credits] compliance mechanism so that a restructured PES and other independent merchant refiners can finally compete on a level playing field," said Corley. To understand how the refinery affects South Philadelphians, read Catalina Jaramillo's feature about a neighborhood struggle to get the refinery to confront its environmental, economic, and health impacts on the people in its backyard.
Build your design, fabrication, and entrepreneurship skills with Tiny WPA
Skills training opportunity: Tiny WPA is accepting applications now for their 2018 Spring Building Hero Training Session. The eight-week-long multigenerational community design program trains participants aged 14 to 70 in design, collaboration, leadership, fabrication, and entrepreneurship to "become skilled leaders and change agents, empowering them to help make their neighborhoods and Philadelphia better place to live." Free to participate, but there are only fourteen spots. Submit your application by Wednesday, March 21st to be considered for this round.
Free tree, you want?
Free tree alert! This spring, TreePhilly will be hosting one city-wide giveaway and a few pop-up events, but you can get most of your yard trees at community-hosted events throughout the city. Register for the super tree giveaway day will be at Cobbs Creek Community Environmental Center on April 14th and check out the list of community orgs hosting local giveaways here.
Conor Lamb, Congressman-elect
In a major upset, Democrat Conor Lamb declared victory early Wednesday morning in his bid for a Pittsburgh-area House special election, The Hill reports. In a district "once considered an easy win for Republicans," Lamb's win over Republican opponent state Rep. Rick Saccone gives Dems a boost as the party tries to take control of Congress later this year. Our own Jim Saksa spoke with Lamb, "a square-jawed 33-year-old Marine Corps officer who resigned from his job as a federal prosecutor in Pittsburgh to run," at the Washington County Gun Show for Politico. Saksa and Lamb, who both rugby at the University of Pennsylvania, talked about being "pro-coal worker—like he is…rather than just pro-coal" and other positions that carry implications for the future of environmental, economic and social policies that will shape life well beyond his Southwestern Pennsylvania district. The Penn grad will fill the remainder of Former Rep. Tim Murphy's term and plans to run for reelection in November.
WHYY is your source for fact-based, in-depth journalism and information. As a nonprofit organization, we rely on financial support from readers like you. Please give today.