Gaining a second mother, then learning to let her go
I had lost my own mother to dementia years ago and know the signs. It's as if Adele, at 92, is in a holding pattern. No longer "here," but not yet gone.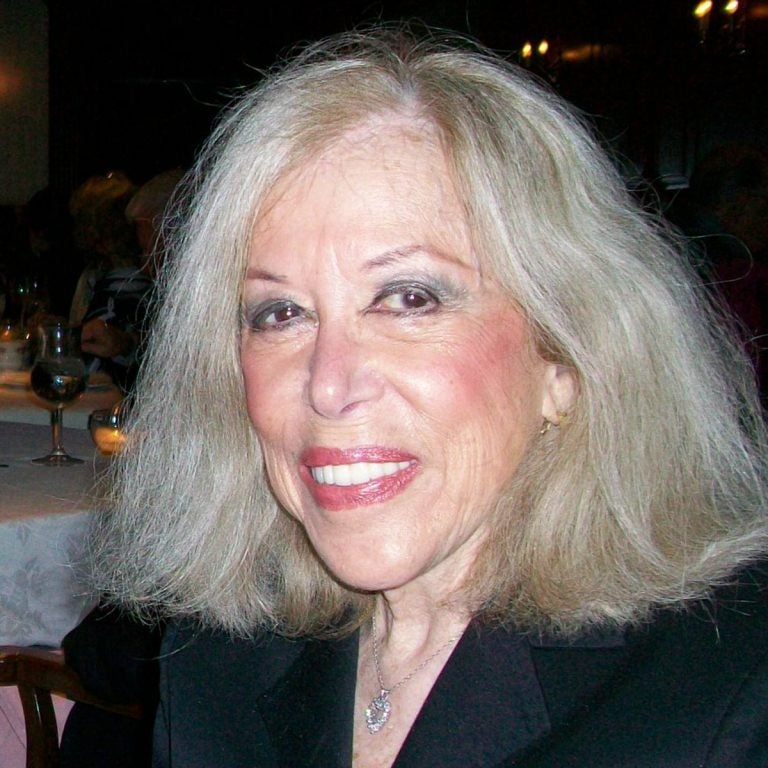 In my twenties, I barely noticed my friends' mothers who always seemed to be in the kitchen standing at the stove, holding out wooden spoons and asking, "Does this have enough salt?"
As the decades rolled by, one of the mothers came into sharper focus. Her name is Adele. Her daughter Janie and I had been friends since college. Unlike my own mother, who wore the same inexpensive beige pantsuit for years, Adele was on a first-name basis with the salesgirls at Saks. Three-thousand-dollar handbags dangled from her slender wrist. Four-hundred-dollar, hand-tooled cowboy boots cradled her tiny feet. Every luxury brand designer had a place in her closet, along with furs and diamonds.
Where did all this loot come from? Not from her husband's job as an insurance salesman. Not from her position as a secretary. It came from Adele's hobby … investing in stocks. She read the Wall Street Journal religiously. Although her Wyndmoor home was outwardly modest, the interior rivaled a French chateau. Nothing "faux" about it. Besides the stock market, Adele taught herself how to invest in antiques. Authentic Louis XIV silk settees, armoires, marble-topped cabinets, and chairs swathed in gold brocade. I found it pretentious, but it was a source of pride for Adele, born into a working-class immigrant family.  The American flag on her front lawn wasn't just an affectation. It was an affirmation.
Adele's dinner invitations were formal affairs. Limoges china and fine crystal on embroidered linen tablecloths with floral centerpieces. She wouldn't allow me to carry dishes to the table. For fear I would drop them? Or simply protocol? I never knew. An accomplished cook, she served homemade soups and strudels, plus dishes that displayed a culinary sophistication. My mom never ventured beyond roast chicken or brisket. Adele? She could whip up a soufflé — over which Janie and I would attempt to gently nudge her parents decidedly conservative agenda back to center. Why did we bother? Her dad was a retired Marine colonel.
When I had a falling out with Janie (Do not ever tell a friend what you really think of their partner), I assumed Adele's invitations would stop. They didn't. She continued to invite me, now for casual meals at the kitchen table. I no longer regarded her as Janie's mother. I saw Adele as her own person. An incredibly bright woman who, if born a few decades later, would've attained a college degree and become a CEO. I confided in her things I could not tell my own mother. She, in turn, gave me advice about my career and offered me items from her closet that she no longer wore, including Prada cashmere sweaters.
"Don't you want to offer them to Janie?" I asked.
"They won't fit her," Adele said.
And, so, slowly, Adele's luxury labels migrated into my closet, along with sets of dishes she no longer used. By the time her husband died and Adele moved to assisted living, Janie and I were on good terms again. I volunteered to run a house sale to help get rid of all the furniture that Adele wasn't taking with her.
"How much for the baby grand? I'll give you 500," said a man, peeling off bills.
Adele would've demanded more. I took the money and watched as strangers carried away pieces of her — salad bowls, blenders, chairs, and lamps.
I visited Adele in her new environment. The fastidious fashion queen with the manicured nails, drop-dead diamonds, and perfectly coiffed hair, now wore a jogging suit and a vague expression.
"They're moving her into nursing care," Janie said.
I had lost my own mother to dementia years ago and know the signs. I didn't visit Adele again. But every time I slip into one of her cashmere sweaters or use her fine china, I think of her, as she was: vivacious, warm, caring, highly opinionated, and sometimes difficult.
Janie and I speak almost daily, but rarely about her mother. It's as if Adele, at 92, is in a holding pattern. No longer "here," but not yet gone. So, I was thrown when Janie called to say it's time.
"They say she's failing," Janie said calmly. She began talking about funeral arrangements.
My eyes brimmed with tears as if I was losing my own mother again. And, in a way, I was.
WHYY is your source for fact-based, in-depth journalism and information. As a nonprofit organization, we rely on financial support from readers like you. Please give today.