FringeArts' conversion of pump house is progressing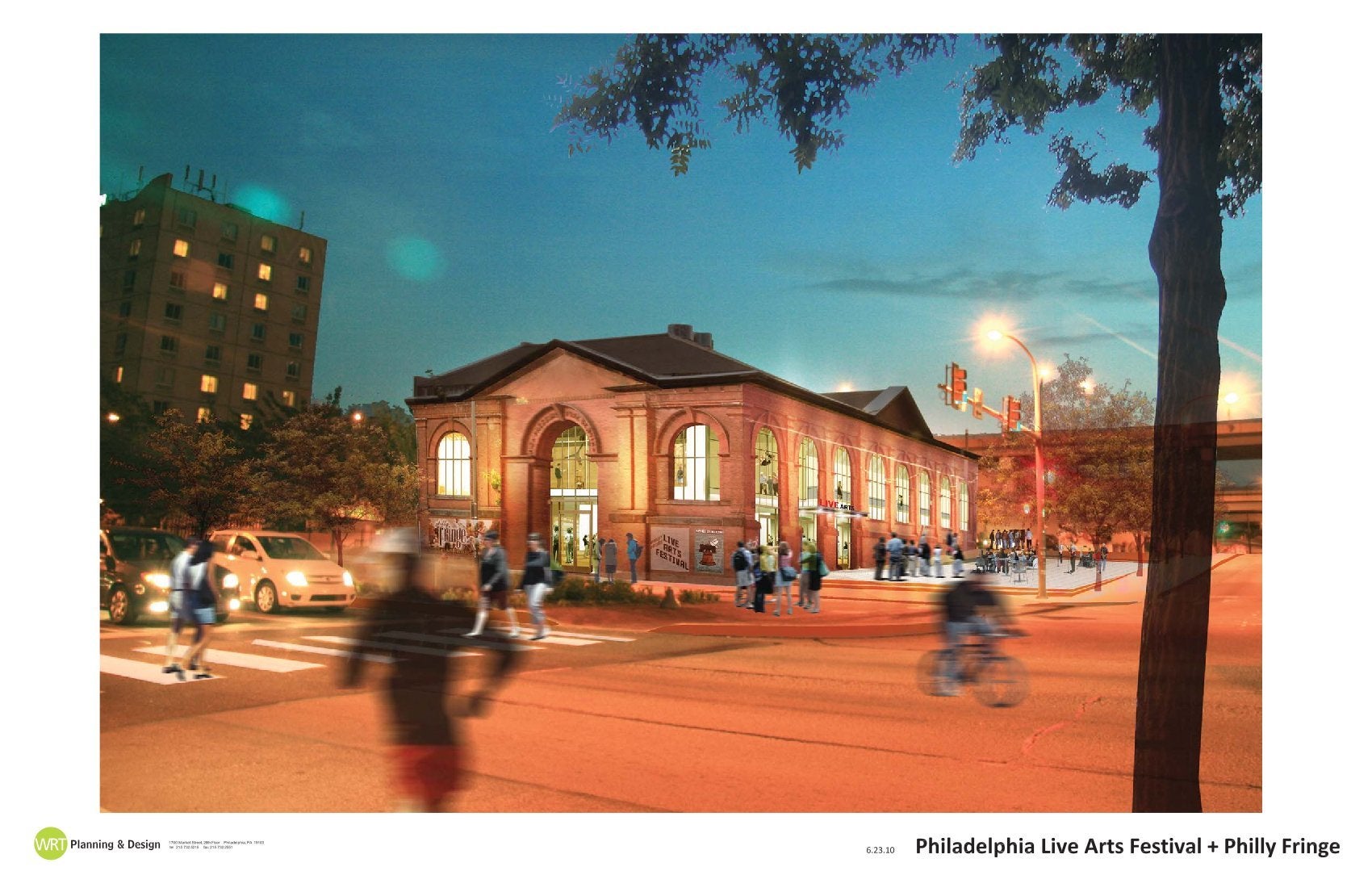 The corner of Race Street and Delaware Avenue has been abuzz with construction activity for months now, as FringeArts works to convert an old High-Pressure Fire Service pump house into its permanent home.
As PlanPhilly has previously reported, FringeArts is transforming the 110-year old pump house into the organization's headquarters and a year-round performance space. The aim is to have the theater, studio, and FringeArts offices open in time for this year's Festival in September.
During the past few months, evidence of the renovation work has become increasingly visible, and much of the vintage equipment has been cleared from inside the pump house. But lately contractors have performed an amazing reveal that is on view right now: For the first time in years the large-scale entryways and windows have been cleared of glass block and bricks to show their elegant, monumental scale. It's an exciting glimpse of the past and the future.
Here's a look from earlier today:
Almost all of the huge window openings have been cleared. May 2013

Monumental-scale window opening

Seeing from Delaware Ave through to Race St

A worker patching an arched masonry window opening along Race Street.

A worker covers up one of the window openings with plastic.

On the rear facade, you can see the bricked and glass-blocked openings of the past.

What will be the main door and cleared windows. May 2013

Future home of FringeArts, May 2013

The massive open entryway on Delaware Avenue