Frankford shooting leaves one injured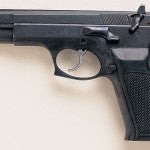 A man was robbed and shot yesterday afternoon in Frankford, causing him to be rushed to Einstein Hospital.
The victim, a 20-year-old male, was approached by two men on the 1900-block of Margaret Street who robbed him at gunpoint then shot him in the arm. One of the men was wearing a mask. Police are still investigating the shooting while the victim is in stable condition.