Fox Chase Town Watch reports teen shooting incident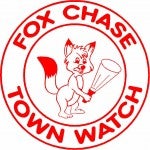 Fox Chase Town Watch reports police are investigating gun shots Sunday night at Ferndale Street and Borbeck Avenue.
"It appears the root cause may have been a fight between Rockledge teens and Fox Chase teens which occurred earlier at the St. Patrick's day parade downtown. Later that evening ( approximately 6pm) several Rockledge teens drove by the lower fields and fired several shots. While I know no one was hit I am not sure if there was an intended target."
The report goes on to say that a 2nd District officer pulled the fleeing driver over near Quig's Pizza on Verree Road, and the officer discovered the gun in the car. The teenagers in the car were arrested.
"We all need to speak to our own teens to see if they have any other information to shed on this situation. Anyone with information is asked to contact the Town Watch, the 2nd District (215-686-3020), or the Abington Police (215-884-2700). Any emergency situation should be immediately called in to 911."