Fox Chase Town Watch holds down the fort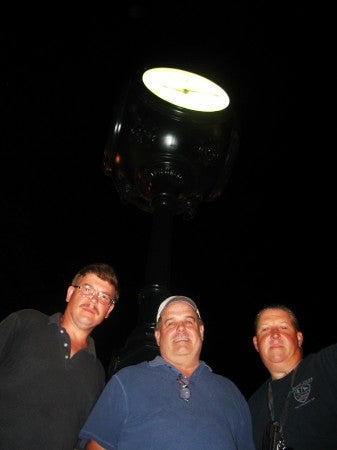 They are the eyes and ears of the Fox Chase community. Since 1995 The Fox Chase Town Watch has patrolled the streets of Fox Chase, alerting police to incidents and making note of ongoing problems that need police attention. Steve Phillips, current president of the Watch, has been a member since 1995. Membership is open to residents 18 years and older.
Members receive training, but rule No. 1 is to remember as a member you are not a law enforcement officer. Phillips became involved after the death of Eddie Polec, "Witnessing the death of Ed Polec has been my motivation for the last 17 years. I said to myself, this will not happen again, and that is why I do this."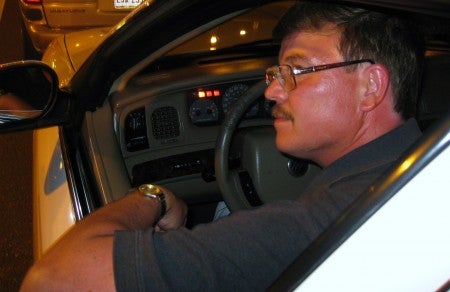 The Watch has a headquarters on the campus of Jeanes Hospital. Forty members strong, patrols span out across Fox Chase on most nights of the week but especially on Friday and Saturday nights. Phillips says the watch maintains an excellent relationship with the police officers and command staff. When violations are observed, the Watch notifies police right away, in addition to relaying information supplied by residents.
While crime is not rampant in Fox Chase, the Watch keeps an eye on residences and business establishments to prevent burglaries. Nuisance crimes such as minor vandalism, graffiti and underage drinking are monitored to prevent an escalation to more serious crime. Anti-Graffiti Coordinator, Mike Bobby, keeps his car trunk full of graffiti removers and cover paint.
"I cover it up as quickly as I see it or someone reports it," he said. Bobby has also led the mission to remove nuisance signs from roadways and telephone polls. On July 3, Bobby removed 123 nuisance signs from Fox Chase.
"It's about quality of life," member John Duffy said.
Their patrol area is expansive and impressive to include three major business districts: Oxford Avenue, Verree Road and Dungan Road. In addition to Burholme Park, Pennypack Park, Lions Park and the large campus of The Fox Chase School and Recreation Center, Fox Chase is also home to Jeanes Hospital and The Fox Chase Cancer Center.
Lock your doors, put the lights on and join the yearly National Night Out with The Fox Chase Town Watch at Fox Chase Elementary School Tuesday from 6:30 to 8:30 p.m. There will be entertainment for kids and adults alike, and local business and civic groups will have tables. Just maybe you'll be inspired to join up and support the Watch. If you can't join the celebration, put a light on, grab a seat on your porch and keep watch on the neighborhood.