Fox Chase Deli & Catering keeps it fresh on Oxford Avenue
Fox Chase Deli & Catering at 7950 Oxford Ave. offers old fashioned service and quality to its customers.
Fresh is the hallmark of The Fox Chase Deli; breakfast sandwiches and wraps are made fresh off the grill to customer specifications. A wide assortment of hoagies, cold and hot sandwiches are available, as well as reasonably priced lunch meats and cheeses.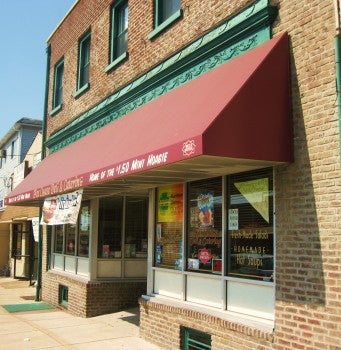 This deli distinguishes itself in the area of specialty sandwiches and salads. Chicken, tuna, egg, macaroni, tortellini and hoagie salads are made on the premises. Garden salads are hearty and appointed well. The Corned Beef and Roast Beef specials are served with healthy portions.
The House Signature Sandwiches are worth a trip to the deli. The Fox/Roc, The Oxford Avenue, The Marine and The Fox Chase are all unique. Signature sandwiches are served on 9-inch rolls or sourdough bread with various combinations of lunch meat appointed with a wide variety of vegetables. The deli offers takeout and eat-in service at its counter looking out on Oxford Avenue or at tables in the dining area.
The owners, Lauren and Ted Killen, are active in the local business association and always set up a table in Lions Park to provide snacks and beverages to those attending special events in the park. Fresh and unique, Fox Chase Deli & Catering offers an outstanding local alternative to mass produced items at other venues.
G.E. Reutter resides in the Fox Chase. You can visit him at his website.