Fox Chase attorney weighs run against Kevin Boyle in next state election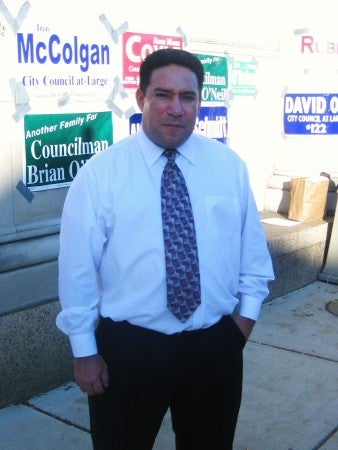 Fox Chase attorney Robert S. Nix had been mulling over a run against freshman State Rep. Kevin Boyle in next year's race, but it seems unlikely he'll go for it.
"Before I would make such a decision, my considerations include, first and foremost, my family," he said. "It was an incredibly enriching and fulfilling experience to run for state Senate in 2008, but it was also highly demanding on my wife and three daughters. I would fully expect that at least several qualified Republicans in the new 172nd District will seek the nomination, and if so, I will not run."
Nix, an associate at the law firm of Silvers, Langsam & Weitzman has made news in recent months as counsel for former School District of Philadelphia Superintendent Arlene Ackerman in her separation dispute, and handling a law suit alleging abuse of a teenager at the Wordsworth Academy in Fairmount Park. A progressive Republican, Nix has been active on immigration issues.
With Nix apparently out of the race for now it remains unclear if the Republicans will mount a challenge to Fox Chase resident Kevin Boyle. Emails to the Pennsylvania House Republican Campaign Committee went unanswered as to possible targeting of the district and potential candidates. Boyle, on the other hand, continues to be at the forefront of community issues in the district.
Boyle unseated former House Speaker John Perzel in the hotly contested 172nd Legislative District race, clouded by Perzel's corruption trial. Nix is active in community affairs, having served as chairman of the mayor's Police Advisory Committee and on numerous community boards in the Philadelphia area. His last bid for elected office in the 3rd Senatorial District was not successful.