Former Delaware lawmaker charged with domestic violence — for third time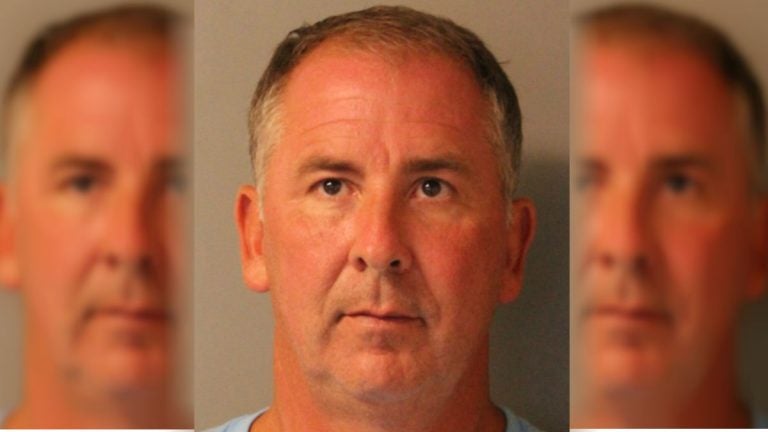 Former Delaware state Rep. John C. Atkins is back in trouble with the law, charged this month with strangulation and assaulting his girlfriend. The arrest is the third for Atkins on domestic violence charges in the last 12 years.
Strangulation is by far the worst criminal charge Atkins has faced. It's a Class E violent felony under Delaware law. A conviction carries up to five years in prison but there is no mandatory minimum charge.
Atkins, 48, who represented the Millsboro area of Sussex County, served two stints in the General Assembly. He was elected as a Republican in 2002, but he resigned in 2007 amid criticism over his first arrest. In that case, he   pleaded guilty to offensive touching for grabbing the arm of his then wife, Heather, during an argument.
In that episode, Atkins showed his legislative identification card to Ocean City, Maryland, police after an officer stopped him for speeding and suspected he was intoxicated because his pickup truck was weaving on the road. The incident with his wife occurred hours later at their home.
He was re-elected as a Democrat to the same seat in 2008, but he was defeated in 2014. That year was also marked by controversy after his wife, by then separated from Atkins, sought and obtained a protective order in June. She wrote in her petition that "his temper is getting worse and I fear that if something is not done" he would harm her.
Atkins pondered seeking the seat again in 2016, but he was charged criminally for the second time that June and decided against a re-election bid. Those charges — offensive touching and criminal mischief — were later dropped by a prosecutor.
According to a police affidavit, he pushed a former girlfriend "against her car several times" and kicked it, then pushed her friend when she tried to intervene. The affidavit also said his ex-girlfriend bit him in that dispute, which occurred when he retrieved personal items from her home.
The newest police accusations against Atkins are detailed in his July 12 arrest warrant obtained Monday by WHYY. Besides strangulation, Atkins was also charged with third-degree assault, a Class A misdemeanor that can bring up to a year behind bars.
A state police detective wrote that Atkins and his girlfriend were at the Indian River Inlet state park beach near Bethany when "she got a text message from her ex-boyfriend, which immediately angered John."
They began arguing, and then "John put his hands on her neck and squeezed to the point that she could not breathe." The woman told police she tried to get away and was "hit under her eye,'' where the detective observed "a noticeable red mark" along with "red marks around her neck."
The woman "got away from John, left the beach and took an Uber home,'' the warrant said. But when she arrived, "John was there waiting for her." They argued again and Atkins smacked her hat, which hit her nose, the detective wrote.
Atkins did not return a call seeking comment Monday. But he told police who interviewed him that he did not put his hands around the woman's neck but "admitted her may have put his hands on [her] in self-defense."
Atkins was released on $7,000 unsecured bond by Magistrate Cathleen Hutchison, pending a court hearing.