After disastrous election, Delaware GOP gropes for way to regain relevance
With victories in all five statewide races, starting in January the Democrats will hold all nine statewide elective posts, from Congress to state treasurer and auditor.
Listen
4:47
In Delaware, the numbers express all you need to know about the vanishing influence of the Republican Party.
The Nov. 6 midterm elections were devastating for the GOP. With victories in all five statewide races, starting in January Democrats will hold all nine statewide elective posts, from Congress to state treasurer and auditor.
The Democrats' hold on both houses of the General Assembly grew stronger – to 26-15 in the state House and 12-9 in the Senate.
So it's a tall order for the GOP to regain its footing, especially when Democrats hold a nearly 2-1 registration advantage.
Look no further than the treasurer's race for evidence of the GOP's steady decline.
One-term incumbent Ken Simpler was seen by many in political circles as the Republicans' golden boy. They envisioned the Princeton-educated attorney and investment whiz following in the footsteps of two Democratic treasurers who in recent years became governor: Tom Carper and Jack Markell.
But Delaware's relentless Blue Wave swept Simpler out of office; he was defeated by Democratic newcomer Colleen Davis.
And a Democrat took the auditor's post for the first time in three decades.
Those were the only two statewide posts the GOP held heading into Election Day.
On the night of Nov. 6, new GOP chairman Mike Harrington seemed to be groping for an explanation and a path forward as the disastrous results became apparent.
"You might say we were taken by surprise, and you know I think it's time for our party to start looking to the next election,'' Harrington told WHYY while gathering with about 100 of the party faithful at Dover Downs Hotel and Casino for what was billed as a victory party.
"I think it's time to put our eye on the ball and start planning because I think our candidates work very hard. They really have to prepare themselves for the next race. And to the Democrats out there, get ready, because we're going to come back at you."
As the results appeared that night on a large screen, the GOP's resounding defeat was evident. Candidates and supporters nevertheless exuded optimism, but they didn't seem to know how to move forward.
The sentiments of Sen. Dave Lawson, whose seat wasn't up for election this year, was typical.
"I'm extremely proud today to be Republican. Extremely proud,'' Lawson said. "You candidates, win, lose or draw, set the bar awfully high and they can't touch us. Their motto is, 'When they are down, kick them.' Ours is to take the high road and stay on it. We didn't lose tonight. We just didn't come in first. Let's keep it up. Let's keep it going."
But were Lawson and other diehards being realistic? Democrats hold a 48-27 percent registration advantage. The other 25 percent are unaffiliated or in minor parties.
Republicans have a slight edge in voter registration in Sussex County, but they are outgunned by a wide margin in Kent and New Castle counties.
So in this polarized era where straight-party voting is prevalent, how does the Delaware GOP become relevant again?
The last time a Republican was governor was 1992.
Seeking a consistent message
Priscilla Rakestraw, a former national Republican committeewoman for Delaware, resigned in 2010, after the tea party movement knocked out former governor and congressman Mike Castle as he sought a U.S. Senate seat.
"We have been down before, but we have never not had a single office," Rakestraw told WHYY. "So I think it's time for soul searching, a time for looking for new ideas. The same old same old isn't going to work."
The party must hone and deliver a consistent message, Rakestraw said, perhaps a traditional one that its policies benefit the economy and people's pocketbooks.
"The party in Delaware has to determine within the demographics of Delaware what its message has to be,'' she said. "To become an attractive place that people at all levels, income, ages and political philosophy can look to as a purveyor of the future direction of hope and fairness."
Rakestraw pointed out that the GOP has managed to win major offices in other states where Republicans are in the distinct minority.
"Massachusetts has a Republican governor, and their numbers are worse than ours. And Maryland has a Republican governor with Baltimore County and Baltimore city," she said. "So I think there's definitely opportunity but not until the Republican Party develops its messages to a level where Delawareans hear them."
State Rep. Ruth Briggs King agreed that strategic messaging is critical. She's been elected six times in a Sussex County district that once had a slight Democratic majority but now has more Republicans.
"The party really needs to rebuild and to listen to their voters and listen to some of their elected people to get the right message and the right things out," she said.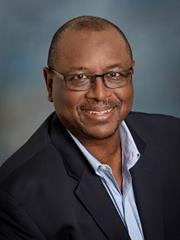 "I would say it's not business as usual. You have a look out the window and not in the mirror. The party needs to reflect what's really going on in the community and neighborhood and everything else."
University of Delaware political science professor Theodore Davis thinks there are opportunities for Republicans to rebound in a state he views as more purple than blue. A key is bridging the gap between the GOP's factions.
There's what he calls the Donald Trump Republicans downstate and conservatives upstate who are more concerned with jobs and the economy than social issues of guns and abortion.
"They are going to have to become very aggressive in terms of their recruitment," Davis said.
"They are going to have to have a platform that's going to be a little more diverse. You know, when minorities and younger people tend to think of Republicans, their first thought is old white men. So they have to recognize that they have to do something to work on their image and perception."
But until – or unless – the GOP finds the key to turning around their sagging fortunes, Delaware will remain decidedly blue.
WHYY is your source for fact-based, in-depth journalism and information. As a nonprofit organization, we rely on financial support from readers like you. Please give today.