Food for Thought: Las Margaritas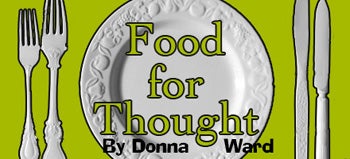 By Donna Ward
Las Margaritas is a fantastic Mexican restaurant located at 2538 Welsh Rd. near Roosevelt Boulevard. You have probably seen the jalapeño van driving around the NEast and other neighboring areas, but if you haven't eaten at Las Margaritas you are missing some of the best Mexican cuisine in the NEast. It may be true that some Mexican food requires an acquired taste, but at Las Margaritas there is something for everyone, even the mild-palated patrons.
The restaurant is very crowded most nights, but don't be discouraged because the staff is very speedy in their turnaround. The tables are wiped down after each party leaves, as are the chairs and booths, and the dinnerware is kept clean. My server was very friendly but at the end of the meal was very anxious for me to pay and depart. The food arrives at your table very quickly and is always warm. To begin my evening of Mexican dinning, I started with a frozen mango margarita (one of my favorites) and was very pleased with the taste but also at how well the ice chips were ground. Many times I have ordered a frozen drink from other establishments to find ice chunks that prevent you from totally enjoying your drink, but at Las Margaritas that was not the case at all. Well known for its margaritas, as established in the name of the restaurant, Las Margaritas offers various kinds and flavors to be prepared in your choice of size.
I began my meal first by sampling the Sizzling Chicken and Steak Fajitas, and was delighted by the delicious flavors. The fresh peppers and onions sautéed with the center cut pieces of steak and white chicken breast were enough to make any mouth water. The bed of Spanish rice with the sharp flavors of the southwest added as a brilliant touch to the fajita. The dish came to my table sizzling away with smoke and was very hot upon arrival. The entrée was very large and would have been more than enough for a meal, but I wanted to test another signature dish from this Mexican-style restaurant.
I ordered the Enchiladas Poblanas, which was done very nicely, although since the enchiladas were deep-fried they were a bit greasy. They were well cooked and the cheese inside with the mixture of flavors complemented each other to add a nice zing to this hit authentic dish. Both dishes were very spicy, but are available in a mild fashion as well.
There is plenty of parking available, and Las Margaritas is open for both lunch and dinner. The dinning area and décor add a special flare to the feel of the relaxed environment of the restaurant. Don't be fooled because Las Margaritas is a chain restaurant. It still offers excellent food and service at very reasonable prices. For a great south of the border experience, I recommend you venture to Las Margaritas or visit them on the Web for more menu options.
Food For Thought is a NEast restaurant review column written by Donna Ward that runs every other Thursday on NEastPhilly.com. See all of Donna's reviews here. Read other NEastPhilly columns here.