Fire breaks out at Ocean City boardwalk amusement park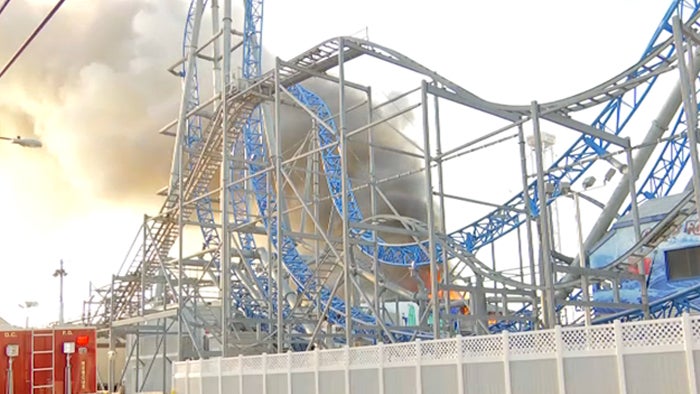 This article originally appeared on NBC10.
—
A fire sent plumes of smoke billowing into the air as it burned at an amusement park on the Ocean City Boardwalk Saturday morning.
The fire began around 8 a.m. at Playland's Castaway Cove. Black smoke could be seen blowing into the air from miles away, with firefighters on the scene climbing ladders to douse the flames from above.
Images from a still burning fire at Playland's Castaway Cove on the Ocean City Boardwalk pic.twitter.com/Qm6oAEQeIL

— Nick Coh (@Nick_Coh) January 30, 2021
No one was inside the area buildings, and no injuries were immediately reported, Ocean City Fire Department spokesman Doug Bergen said. More than a dozen fire and police departments helped in the operation Bergen said.
The fire was placed under control shortly before noon, though crews were still working to fully extinguish it, he said, adding that there appeared to be no structural damage to the boardwalk. Further inspections, however, will still be needed.
A post on the Playland's Castaway Cove Facebook page assured guests that "we will rebuild."
This is a developing story and will be updated.