February 18: Kenney wants more corridor managers | 2400 Market update | Mid-block crosswalk to Wawa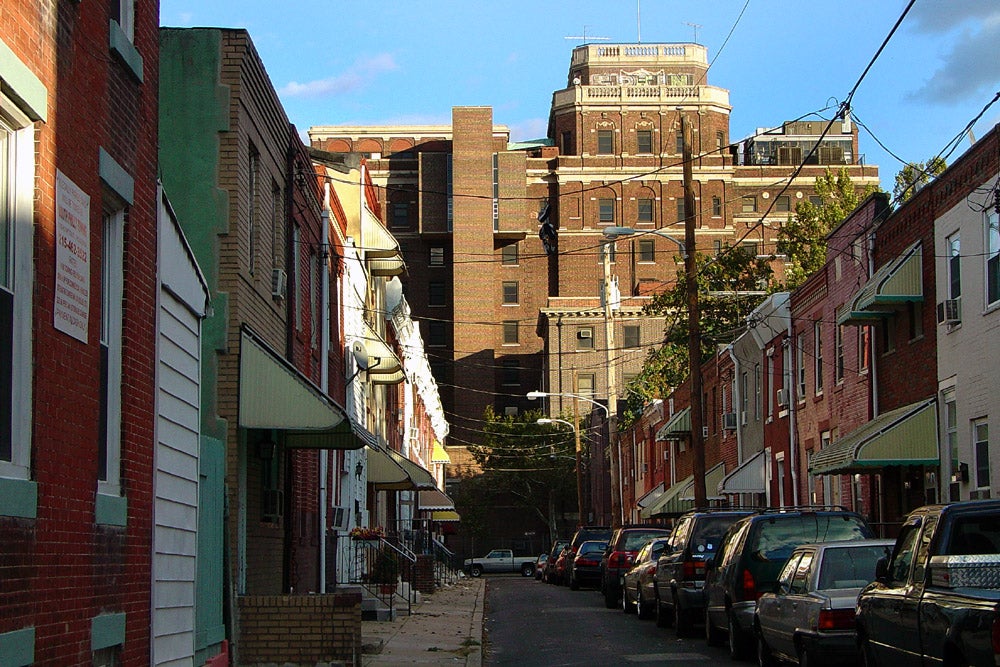 Holly Otterbein says Jim Kenney told the Chamber of Commerce he wants to increase funding for more corridor managers, start a campaign to persuade suburban firms to open offices in the city, and increase the Parks and Recreation budget.
Jacob Adelman has an update on PMC's Marketplace Design Center project at 2400 Market Street, which will include "450,000 square feet of offices and 350 apartments in a building that uses the former interior design showroom center as its base." PMC will "build an elevated passage along the building's river-facing wall to connect Market and Chestnut Streets," which sounds like it could be a step toward Paul Levy's dream of a street-level pedestrian promenade on the Schuylkill River.
Brandywine and Liberty Property Trust paid for the engineering study, design plan, and construction of the mid-block crosswalk on Arch Street between 17th and 18th Streets, says Dan McQuade. The crosswalks connects the Comcast Center with the Wawa across the street, so of course there is a hoagie angle. Although, as Michael Noda points out on Facebook, the first and last entrance to the city's busiest transit hub is also at midblock, as well as an entrance to Philly's tallest skyscraper, which would generate a lot of pedestrian traffic with or without Wawa.
Michael Bixler at Hidden City is out with a new photo essay capturing the final days of Mt. Sinai Hospital in Pennsport. "…Concordia Group and partner Greg Hill purchased the hospital complex for $6 million in October 2015 in order to clear the site and install 95 faux historic row houses and four rain gardens…" Read Jared Brey's reporting for the backstory on the Mt. Sinai saga.
This interview in the Tartan at Carnegie Mellon about the reasons for a recent transportation fee increase provides an interesting lens into how university bulk transit purchases work with smart cards. The introduction of smart cards allowed the Port Authority to see that university students were actually riding the buses 40 percent more than PAT estimated.
"The vast majority of today's actually existing affordable housing is not subsidized below-market housing, but market-rate housing that has depreciated, or 'filtered,'" explains Joe Cortwright, in a piece taking on the popular misconception that construction of new market-rate homes makes housing less affordable for lower-income people.