Family of Pa. teen who died after shoveling sees groundswell of online support, criticism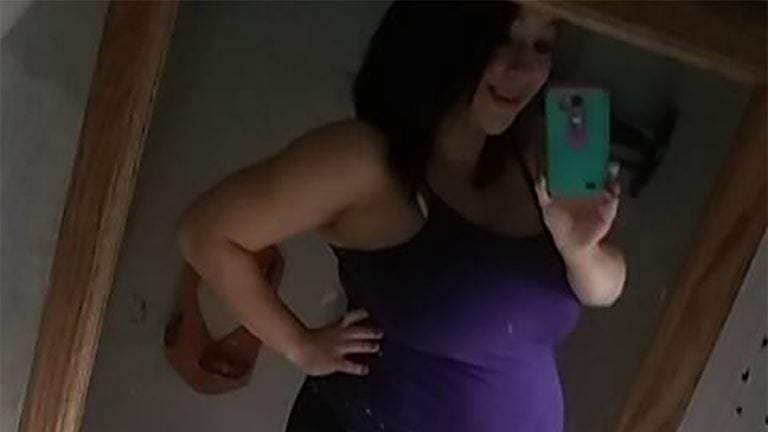 A Pennsylvania woman was among the dozens who died as a result of conditions related to the massive snowstorm that brought much of the East Coast to a standstill.
Sixteen-year-old Stosh Gerloff was helping his sister shovel snow in front of their home on Second Street in Pottstown Saturday.
Briahna Gerloff had a heart condition and was eight months pregnant, but her family said she couldn't be dissuaded from helping out during the massive storm.
While she was taking a break, Stosh went to a neighbor's house. When he came back, he said he heard a faint cry.
"I went downstairs and she was laying on the kitchen floor," he said.
Friends and family of Briahna Gerloff, 18, said Monday they are in shock after her death. Doctors performed an emergency C-section but could not save the baby.
"I had just talked to her the night before," said her friend Ava Cruz, who grew up on the same street as the Gerloffs. She and Briahna had been friends for nine years.
Cruz wanted to help, so she created a GoFundMe page to help Gerloff's family with medical and funeral expenses. The initial goal was $1,000, but by Monday morning it had blown through that to more than $2,500. The total has since been raised to $5,000.
Briahna's aunt Beth Greiss said the family is expecting high funeral and medical bills, for the ambulance and the C-section.
"The baby was born, so now it's not one funeral, it's two," said. She said Briahna had picked out the name Kayliana Michelle for her unborn daughter. Greiss said the family had experienced another loss recently, with the Gerloffs' mother dying of heart problems only a few years ago.
Along with publicity has come criticism and negative online comments suggesting that family members were irresponsible for letting Briahna exert herself.
"She's stubborn, there's no 'Briahna stop doing it,' because she's not going to," said Greiss. "People need to know that her brother was outside helping her."
Briahna also had Wolff-Parkinson-White syndrome, a rare disorder affecting electrical signals in the heart. It's "usually not life-threatening," according to the Mayo Clinic.
Greiss said her heart condition was minor and "she never let it stop her the rest of her life."
Family members will hold a candlelight vigil for Briahna and Kayliana at 5 p.m. Saturday in front of the Gerloff home at 14 E. Second St.
At least 31 people died as a result of winter conditions brought on by snow storm Jonas this past weekend.