Fallen Delaware trooper honored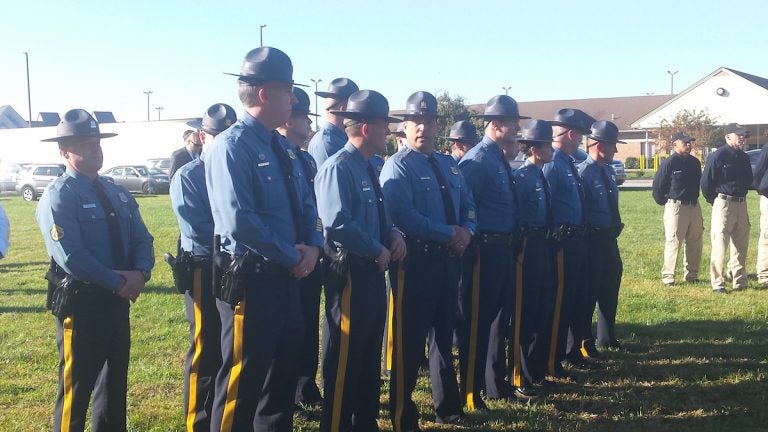 More than 60 years after a Delaware State Police officer's death, the department unveils a sign in honor of the fallen trooper's memory.
On May 30th, 1951, 31-year-old Trooper Raymond B. Wilhelm was driving on Route 40 in Glasgow when he swerved to hit a dog wandering in the road. Trooper Wilhelm lost control of his patrol car and it overturned. The fourth year trooper died shortly after the accident.
Delaware Governor Jack Markell and Delaware Attorney General Matt Denn were among the attendees at today's memorial service in Bear at the site of the accident.
The newly revealed sign now sits on Route 40 East in front of the Bear Post Office.
Twenty-two troopers have lost their lives in the line of duty since 1923.