Elected officials to N.J. Transit: South Jersey deserves better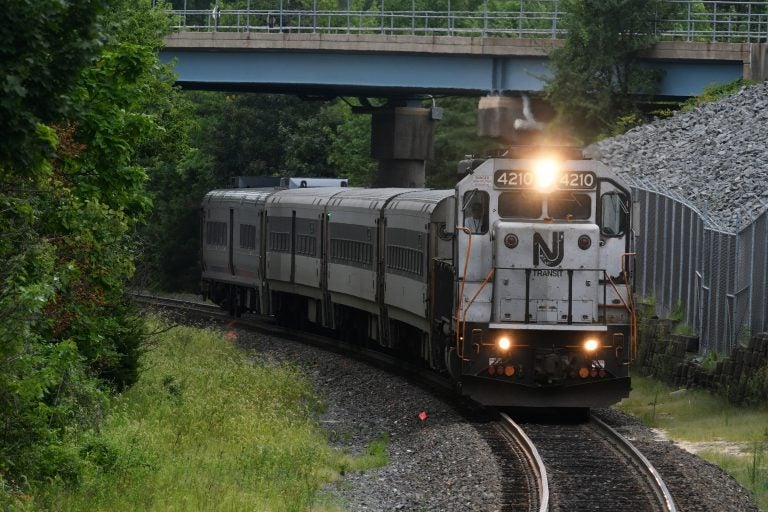 A New Jersey state senator and two assemblymen are demanding answers from NJ Transit about the ongoing closure of the Atlantic City Rail Line, the rail line from Atlantic City to Philadelphia that has been closed since late last summer.
The trains haven't run since September when NJ Transit was scrambling to install a federally mandated Positive Train Control, an emergency braking system, on all its lines by Dec. 31.
The agency announced last month that it plans to resume service on the line that carries approximately 2,000 daily commuters sometime in the second quarter, which begins April 1.
Sen. Bob Andrzejczak and Assemblymen Bruce Land and Matt Milam issued a statement to NJ Transit Friday criticizing the agency for "more of the same" during a public hearing on the rail line closure held in Newark on Wednesday.
"More vague assurances that the line will reopen at some undefined time in the second quarter, a minimum of three months after Executive Director Kevin Corbett promised the line would reopen," the statement said. "More hollow words of sympathy and understanding of how this is impacting the everyday lives of South Jersey residents."
NJ Transit says causes include an engineer shortage and equipment availability as braking system installations, inspections, and testing continue.
In their statement, the South Jersey elected officials said the cited causes are unfair to their constituents.
"This is simply another example of South Jersey getting shortchanged by Trenton and Newark bureaucrats in favor of North Jersey," the officials said, later stating that "the people of South Jersey deserve better."
Atlantic City Rail Line customers will continue to get 25 percent discounts on tickets for alternate bus and rail lines.
Corbett said at the Wednesday meeting that the agency wants to return service "as soon as possible" but didn't want to start running trains and then change service due to equipment issues and testing, NJ.com reported.