Drugs a hot topic at Frankford Civic Association meeting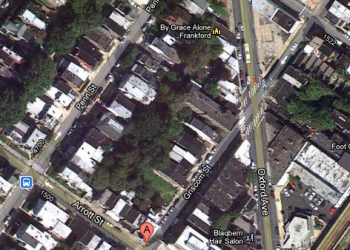 A long discussion on the issue of drug sales on the 4700- block of Griscom Street involved what can be done to bring it back to a livable environment.
As discussed at Thursday's Frankford Civic Association meeting, there are several vacant properties which have become home to squatters which are part of the problem. Vacant buildings are attractive for stashing drugs. Neighbors say drug sales are rampant all day long with numerous out of state cars making stops long enough to complete their transactions.
Residents are encouraged to go to the May 22 PSA1 meeting to meet with the police directly about this issue.
Read the rest of the meeting recap from the Frankford Gazette here.