Dreaming big, developer closes the deal on former South Philly tech school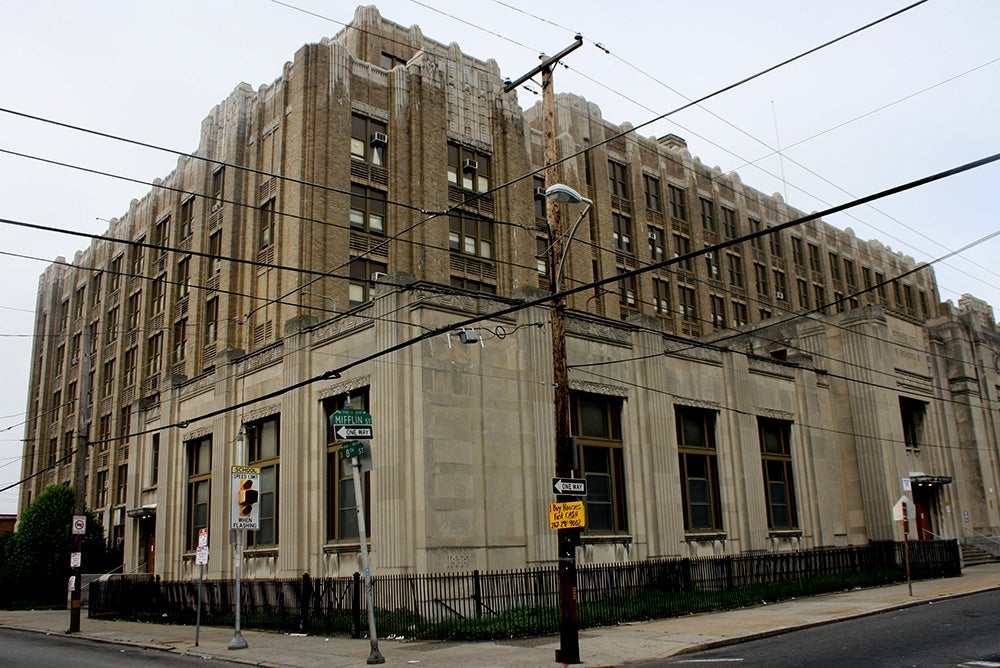 Scout Ltd. now officially owns Bok Technical School, a massive city block of a building at 9th and Mifflin in South Philly.
Lindsey Scannapieco said she had closed the deal on Tuesday, paying $1.75 million for the building, which has been closed and vacant for two years. The group is still piecing together financing for its evolving redevelopment plans.
The building can no longer serve as a single vocational school, Scannapieco said. But she's hoping to capture some of that character in the revived project.
"How can that ethos, how can that energy or intention continue to survive?" she said.
To that end, Scout is hoping to populate the building with metal workers, textile designers, photographers, affordable daycare providers, web designers, and so on.
The group is hoping to turn the northwest corner of the site into South Philly's "living room," a term which was coined by the building's namesake, Edward Bok. They've engaged local students to talk about what their living rooms mean to them. Scannapieco said they struggled to push past TVs, and they're currently sorting through the ideas. They're also dedicating a small dog park on the west side of the building.
Scannapieco said the biggest renovation work at the building includes installing new sprinklers and electrical and HVAC systems. But they're planning to take a light touch on the building as a whole, which she says is in good shape.
"Affordability is key and we wanna make sure that we don't hinder our ability to do that by spending so much that that has to get passed on somewhere," Scannapieco said.
The group is applying for New Market Tax Credits as well as federal historic tax credits. They're hoping to start reopening pieces of the building as soon as possible, rather than waiting to reactivate it all at once. The building was rezoned from a clearly obsolete single-family residential category to industrial/residential mixed-use zoning earlier this year.
"We're just excited to get started," Scannapieco said. "We've been working for a long time, and now the work really starts."
Bok School

The view from Bok. Photo credit: Jon Geeting (Jon Geeting )
WHYY is your source for fact-based, in-depth journalism and information. As a nonprofit organization, we rely on financial support from readers like you. Please give today.