Doughboy Park renovation takes shape in Northern Liberties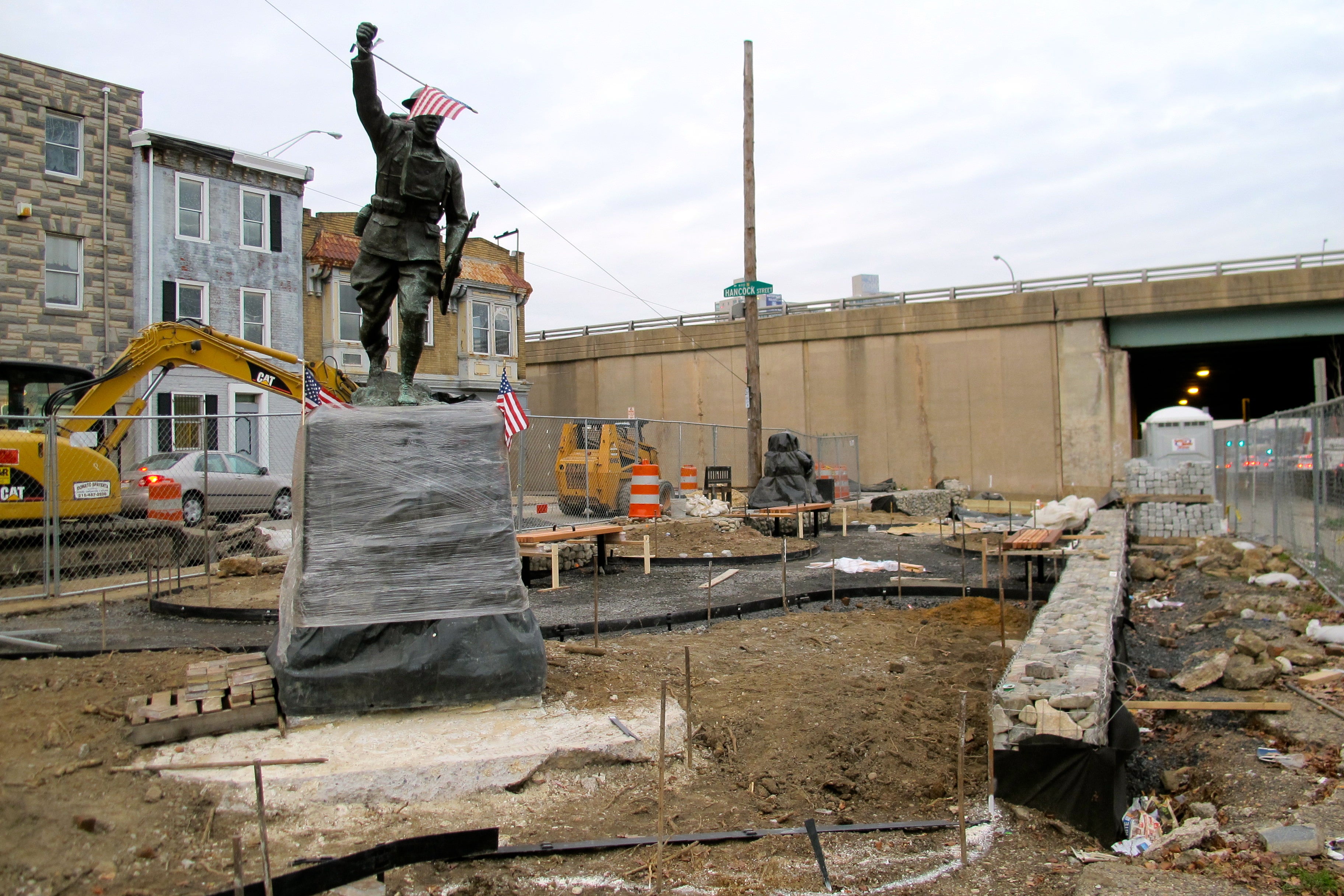 Northern Liberties Neighbors Association (NLNA) has been working on a little triangle park at 2nd and Spring Garden, known as the Doughboy Park for the World War I memorial statue that presides over the intersection.
Doughboy Park is more properly known as Madison Memorial Park, but it has hardly been much of a park. But the days of the Doughboy statue charging a patch of scruffy grass will soon be gone.
After years of planning, the Doughboy Park was fenced this fall for reconstruction and work has been moving along.
Thanks to grant funding from the Delaware Valley Regional Planning Commission in coordination with the William Penn Foundation, NLNA coordinated with city agencies and worked with the design firm DIGSAU to redesign the park.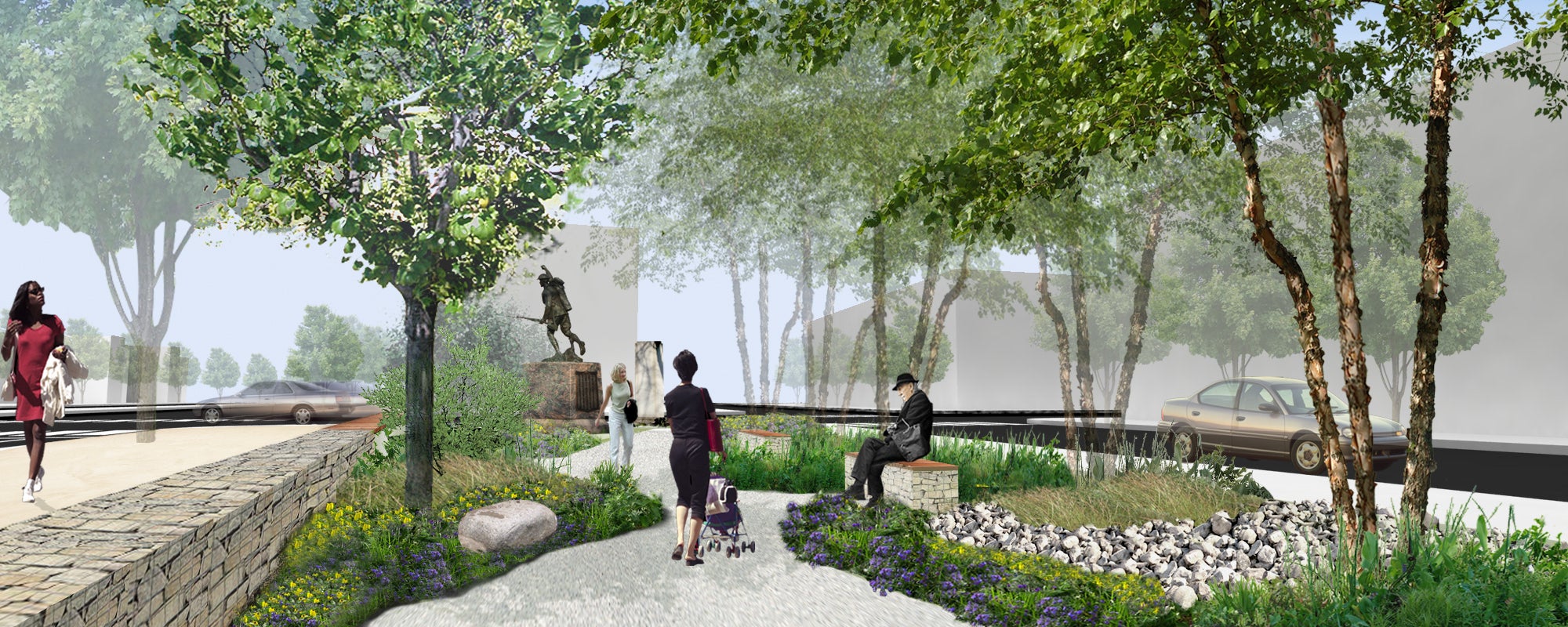 DIGSAU's design features new seating, a rain garden to absorb stormwater, a sunken courtyard, and shade plantings that will significantly beautify this neighborhood gateway. Like the best public space designs, the new park formalizes the long-standing diagonal path cut through the lot by commuters cutting the corner from 2nd Street to the Spring Garden El stop.
If the weather cooperates, construction at Madison Memorial Park should finish up within weeks. NLNA's Barbara Saverino told me via email, "The site will be left with a soil stabilizer in place and the planting will occur in the spring." NLNA is responsible for the park's maintenance, and Saverino said, "The NLNA is currently working on a maintenance plan to share with our neighborhood residents and businesses. There will be opportunities to help with in-kind support of goods and services, labor and or donations."
With the reconstruction of Doughboy Park nearing completion, it is an early project among many that could reinvent Spring Garden Street as we know it, particularly the areas closest to the Delaware River.
At a recent CDAG meeting, Delaware River Waterfront Corporation's Sarah Thorp said, "There's a lot of energy around Spring Garden, and a lot of resources that we think could be pooled to really make a difference in that stretch of Spring Garden, between 2nd and Delaware Avenue." Thorp's right. Spring Garden Street is getting its due as a planning hot spot.
Imagine the transformative possibilities presented by the Spring Garden Street Greenway planning effort, waterfront trail development from Spring Garden to Penn Treaty Park, DRWC's plans to redevelop Festival Pier, and a badly-needed redesigning the I-95/Market-Frankford line underpass as a "connector."
WHYY is your source for fact-based, in-depth journalism and information. As a nonprofit organization, we rely on financial support from readers like you. Please give today.