Doug Oliver's competitiveness case for a stronger Philly nighttime economy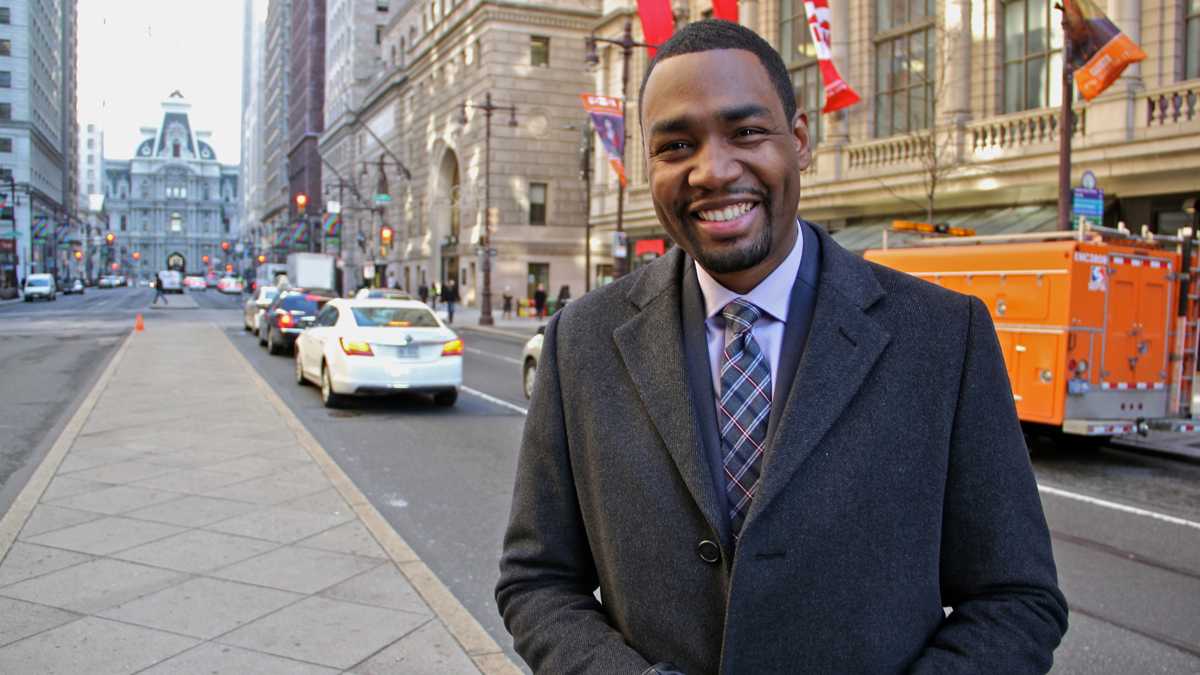 Kicking off his campaign last weekend, Mayoral candidate Doug Oliver asked a few rhetorical questions in his announcement speech pointed at what he views as some of Philadelphia's more persistent outdated conventions and policies: "Why can't Uber X work in Philly? Why can't Philadelphia stay open past 2 a.m.?," he wondered.
The state of the nighttime economy has become a topic of growing interest as of late. Last year's SEPTA 24/7 campaign first drew attention to the interest among young adults in more nightlife options, but now that the trains are running all night, the question becomes: how much is there really to do in the wee hours? And at a time when many of our peer cities are trying to become 24-hour live-work-play environments with busier nighttime economies (last call is at 4 a.m. in New York City, and 3 a.m. in Washington, DC) is our statutory 2 a.m. closing time a competitive disadvantage, as Oliver is suggesting?
Back in 2012, Councilwoman Blondell Reynolds Brown proposed extending the limit by an hour to 3 a.m. as a strategy to send more poured alcohol tax revenue to the school district, (about $5 million by her office's estimate) and put more eyes on the street for public safety later into the night.
Here's how she put it at the time to Randy LoBasso of Philadelphia Weekly:
"24-hour cities are safer cities …There's evidence to suggest that when people are out and about, crime drops … With the new convention center, this could be another add-on in terms of bolstering another industry, as well, while we seek to fund the education of our children."
In a piece for Next City last year, Jake Blumgart fleshed out some of these points, making the safety case for later bar hours. He reviewed some Penn research that looked at bars and public safety, talked to the city's Public Nuisance Task Force, and dug up this quote from Jane Jacobs's The Death and Life of Great American Cities that makes a similar point to the Councilwoman's:
Strangers become an enormous asset on the street on which l live … particularly at night when safety assets are most needed. We are fortunate enough, on the street, to be gifted not only with a locally supported bar and another around the corner, but also with a famous bar that draws continuous troops of strangers from adjoining neighborhoods and even from out of town … this continues until the early hours of the morning … The comings and goings from this bar do much to keep our street reasonably populated until three in the morning, and it is a street always safe to come home to.
When Councilwoman Reynolds-Brown introduced the bill, she anticipated opposition from neighborhood groups in bar-heavy locales like Northern Liberties, Old City, and Manayunk, but said she felt the issue should be debated, and that concerns over noise needed to be weighed against the imperative to fund schools, and maintain some nighttime street life for safety.
That argument failed to gain much traction, and the plan ultimately went nowhere mainly because it was met with displeasure from many neighborhood groups, the clergy, the police, and even many bar owners. We reached out to Councilwoman Reynolds-Brown's office about who specifically they were hearing from but they declined to answer questions.
Making the political lift even harder, state enabling legislation would be required to extend last call. While articles from that time noted that state Rep. Vanessa Brown intended to introduce an enabling bill, a review of her primary bill sponsorships from that period indicates that the bill was never actually introduced.
Oliver is convinced though that the idea still could have some traction with young adults and he's betting that this issue, like legalizing ride-sharing, could be a useful wedge issue to target younger voters.
While he declined to take a position on Councilwoman Reynolds-Brown's specific bill, Oliver endorsed the general concept, saying that "it's something that we need to explore if we want to make Philadelphia more exciting, strengthen its appeal to younger voters, and retain them here after their college years." He added that "if the leadership of our city reflected the age of our city, it wouldn't be such a difficult conversation to have."
And while he admits that extending last call until 3 a.m. could create other challenges to be addressed, he maintained that those challenges aren't insurmountable since some of our peer cities have found ways to make it work, and that the first step is that "you have to want to address them."
"There's no shortage of challenges to be overcome, but we can't be paralyzed by them," he said, "We have to be willing to do things that we might not have otherwise done to solve problems. If funding schools is a challenge, and retaining younger Philadelphians is important to us, then why wouldn't we marry the two?"
When I asked Oliver if he thought the SEPTA 24/7 campaign had helped the cause, he said that while he hadn't heard of the campaign, he agreed that better late night transit choices would help boost the night time economy.
"A strong public transportation system is one of the biggest benefits in the city of Philadelphia," he said, "so extending the hours to allow people to enjoy themselves downtown and other places a little bit longer allows them to stay a little longer without worrying about how they're going to get home."
I raised Jake Blumgart's observation that people who work late at night seem to benefit from the later hours even moreso than drunk revelers, and asked if he'd try to work with SEPTA to extend 24-hour service all week long, Oliver said it was a goal he would pursue, but that funding consideration would determine the timing and feasibility.
"Recognizing that there are some legitimate concerns around funding," he continued, "we have to commit to doing this at some point in the future and communicate our our game plan for how we get there rather than just saying 'no we can't do this.'"
Oliver also offered that he now rides the subway to work since leaving his job at Philadelphia Gas Works, and said he thinks winning transit improvements would be easier if more political elites used transit.
"In New York City, you see their Mayor riding the subway. Everybody uses it, and because everybody uses it, a lot of attention gets paid to the quality, and some of the funding issues that prevent things like the expansion of service times are more likely to be addressed."
WHYY is your source for fact-based, in-depth journalism and information. As a nonprofit organization, we rely on financial support from readers like you. Please give today.