Don't miss the Parks & Rec meeting Wednesday night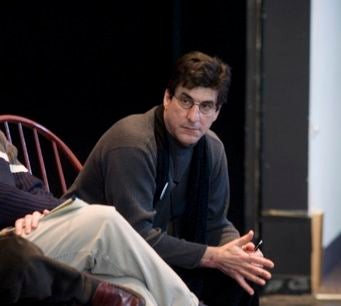 This Wednesday evening, the newly-formed Parks & Recreation Commission rolls up its sleeves and meets for the first time since its official merger this summer. In a candid Q&A with PlanPhilly, Commissioner Michael DiBerardinis discussed some of the matters on the agenda for this meeting, as well as general goals for the immediate future.
First up: the creation of guidelines governing the system's land disposition. "We're trying to get to a clear and smart process that essentially creates a reasonable but thoughtful bar for the taking of parks and rec land, and using it for something else," DiBerardinis said.
In the coming months, he continued, the Commission will work on the logistical aspects of the merger, including consolidating physical plants, staff, and materials, and developing a new district system.
With the solidification of the merger comes a renewed commitment to taking advantage of what were separate strengths — the parks' land stewardship and the rec centers' programming efforts — and examining how each can best bolster the other to form a single cohesive system.
"How about we take the kids in the after-school program down to the trail?" DiBerardinis suggested. "Or, let's get a bicycle club that meets at the rec center and then uses the trail? Or, let's meet at the rec center and have evening family walks.
"There's immense possibilities where the two departments can blend their resources and their skills," DiBerardinis summed up, before adding: "The trick is in effectively responding to the opportunities, strategically and consistently advancing the work around the possibilities. It's easier said than done. We're the Johnny Come Latelys in this case."
Although Philly can learn from the best practices of those that have come before it, DiBerardinis offered, he acknowledged that with a much smaller budget than cities such as Seattle, New York, and Chicago, the Commission faces particular challenges.
Still, he's resolutely positive. "We can't wait till we have all the money before we think about a green infrastructure in this city," he concluded. "It's the other way around, in fact: it's what brings the money back.
The meeting will be held at the Free Library of Philadelphia, Central Logan Square Branch, in the Skyline Room at 1901 Vine Street (between 19th and 20th Streets on the Parkway) from 6-8 p.m. The public is encouraged to attend.
Contact the reporter at jgreco@planphilly.com