Dog dies after responders rescue pet from Mystic Island blaze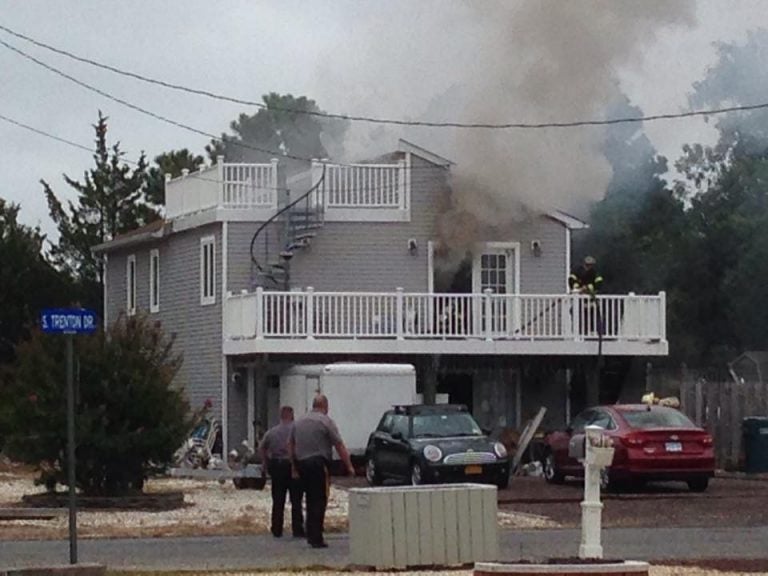 A dog died after being rescued from a house fire in the Mystic Island section of Little Egg Harbor early Thursday afternoon, authorities said.
Shortly before 1 p.m., police units arrived at 1 South Trenton Avenue, where they observed heavy smoke billowing from the residence and a woman calling for her dog from the second floor deck, according to police.
But the dog, still inside the house, did not respond to commands, and the homeowner was rescued from the balcony by police and neighbors, police said.
Officers attempted to search the residence for the dog but were forced to retreat due to heavy smoke, they said. Firefighters then extinguished the fire and found the dog.
First responders performed CPR and rushed the dog to a local veterinary hospital, where the pet was declared deceased, firefighters and EMTs said.
The homeowner was treated for smoke inhalation and released at the scene, police said.
The blaze, which police said appears to have started in the kitchen, remains under investigation.
The Little Egg Harbor Township Police Department, Mystic Islands Fire Company, and Great Bay Regional EMS responded.