DelDOT opens southbound lanes of I-495 on Thursday [video]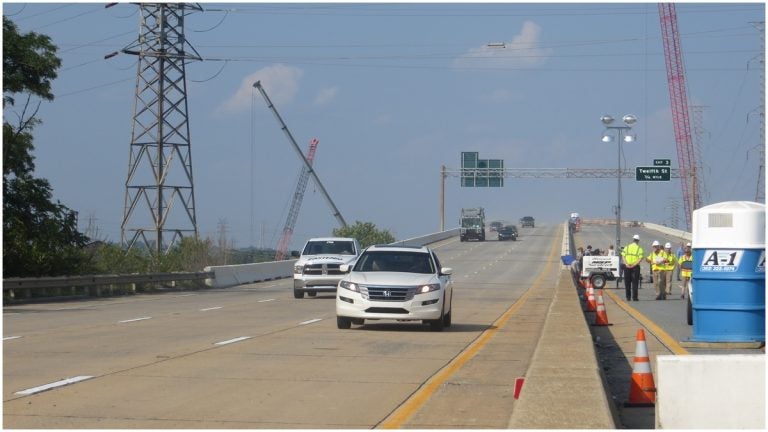 Following what was described as a "successful realignment," the southbound lanes of I-495 through Wilmington are opening one month ahead of schedule.
After announcing the surprise reopening of the roadway moments before rush hour on Thursday afternoon, Delaware Transportation Secretary Shailen Bhatt also revealed that the northbound lanes of I-495 are expected to reopen by Labor Day, weeks ahead of initial projections.
The northbound bridge is still tilted and a slight gap remains between the bridges. However, southbound bridge lanes are safe for motorists.
"Reopening the southbound lanes of I-495 in less than 60 days is only possible because of the tremendous teamwork we have had from day one," Bhatt said in a release. "DelDOT staff and our engineering and construction partners have literally worked around the clock to make this day happen."
Transportation officials said work to bore and construct new underground support columns moved much more quickly than anticipated, and the process to jack the bridge into alignment took approximately three days to complete. Both operations could have taken substantially more time if problems had been encountered.
"We can open southbound because they're actually two separate structures," said Barry Benton, assistant director of bridges for DelDOT.
According to Benton, once both bridges are open, DelDOT will start working on permanent repairs and replace temporary bridge columns with concrete piers.
"A lot of hard work remains to fully reopen the highway, but this is an important milestone in the project," Delaware Gov. Jack Markell said. "I thank Secretary Bhatt, the entire project team at DelDOT and all of the workers who continue to work around the clock to safely complete repairs as quickly as possible."
The 4,800 foot bridge has been closed to traffic since June 2, when it was discovered that some of the bridge's support columns had tilted. A 50,000 ton dirt pile was blamed for the tilt.
The state received emergency federal money for repairs, with costs estimated in the $35 million-range. I-495 bypasses Wilmington, parallels I-95 and carries approximately 90,000 vehicles per day.