Delaware Health Secretary Dr. Kara Odom Walker steps down from post
Hours after Gov. John Carney repeated his warning to Delawareans to continue to take precautions against the spread of COVID-19, his office on Tuesday announced the resignation of the state's top health official.
Dr. Kara Odom Walker led the state's fight against the virus as secretary of the Department of Health and Social Services.
"Kara's compassionate leadership has been so incredibly important this year, as Delaware has grappled with the COVID-19 pandemic," Carney said. "Her leadership during this difficult time has saved lives, and helped Delaware respond successfully to this disease."
Odom Walker frequently appeared beside Carney during his twice-weekly coronavirus news conferences and helped launch the state's My Healthy Community web portal, which now provides the public data on disease in the state and has helped track the spread of COVID-19.
"During the pandemic, I witnessed our team come together as never before and figure out new ways of meeting the health and social service needs of the people we are sworn to serve," she said in a statement.
"While I know that we advanced many health and social service policies during my tenure, I will always wish that I had more time, because there is more work to address health equity, health care costs and access to care up and down our state, but particularly for vulnerable populations."
As of Tuesday, the state had a total of 10,403 confirmed COVID-19 cases, and 424 deaths.
Odom Walker will take a new position working at Nemours Children's Health System's Washington office as senior vice president and chief population health officer. She'll report to Nemours president and CEO R. Lawrence Moss.
"For much of the past two years, I have had the privilege of working closely with Dr. Walker to improve the health of children in Delaware," Moss said. "This allowed me to appreciate her enormous talent and passion in population health and inspired me to work with her to create this next step in her distinguished career. I am extremely grateful to Gov. John Carney for supporting Dr. Walker in this transition and for his ongoing partnership in our shared goal of improving the health and well-being of Delaware's children."
Carney will nominate Molly Magarik, who currently serves as deputy secretary of DHSS, to replace Odom Walker. Magarik has been in that role since 2017, and worked as Carney's state director when he served in the U.S. House. She also was political director for Beau Biden's campaign for state attorney general and worked as executive director of the Delaware Democratic Party.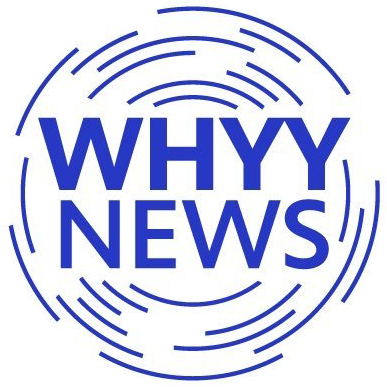 Get daily updates from WHYY News!