December 1: Repave more, faster | Live! casino in court | Megaregions recast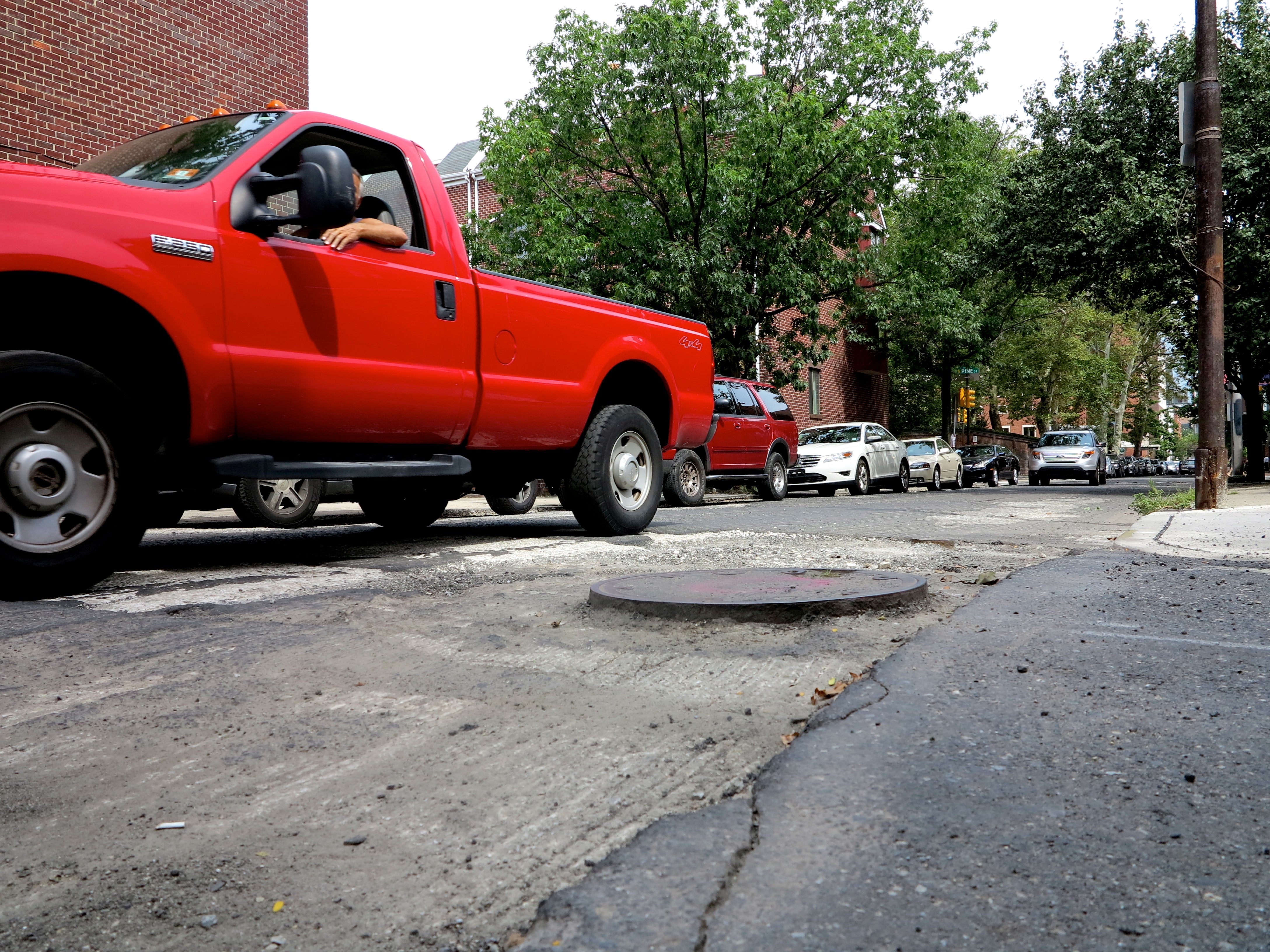 It's December and PlanPhilly is out to raise $25,000 this month from 400 people. If PlanPhilly is news you use, please consider making a tax-deductible donation of any amount to support our work. As of this morning 35 people have made donations ranging from $12 to $1000 and we're so grateful!
"Doomsday scenarios about the climate have abounded in the aftermath of the November election. But responsibility for effectively reining in carbon emissions also rests with business, and with the nation's cities and states. Those are the battlegrounds. Worldwide, cities produce as much as 70 percent of greenhouse gas emissions," writes Jeff Biggers in a New York Times op-ed.
The Controller's Office confirmed what safe street advocates and most Philadelphia drivers and cyclists already feel: The city's Streets Department isn't repaving enough streets, fast enough, Claudia Vargas reports. From 2011 to 2015, Streets repaved 40 miles or less per year, not even close to the goal of 131 miles per year. Part of that is due to budget cuts, part due to curb ramp replacement projects eating into the paving budget. Former Streets Commissioner David Perri, who now runs the Department of Licenses and Inspections, said the cost to pave one mile is about $200,000 while the cost fill a pothole is $22.
It's been two years since Live! Philadelphia was picked as winner of Philly's casino license, Harold Brubaker reminds us. Why? Philly's would-be second casino is stuck in court facing challenges from competitor SugarHouse and Market East Associates, a group that wanted the city's second casino license.
No Smoking for public housing. The U.S. Department of Housing and Urban Development announced Wednesday a new rule that would ban smoking in public housing, which will go into effect next year. Local housing agencies will have a year and a half to put the rule into effect.
It's easy to get lost in PhillyHistory.com. But Louis Lescas isn't content to rest there. As he recounts in Hidden City Daily, he takes images with no address associated and tries to pinpoint where they were taken, moving their location lost to found.
Map of the day: National Geographic shares a new look at the nation's megaregions based on four million commutes, developed by Garrett Nelson of Dartmouth College and Alasdair Rae of the University of Sheffield, offering a new way to understand regional economic geography.