Dance, dine, and linger over a few fine films
Listen
5:26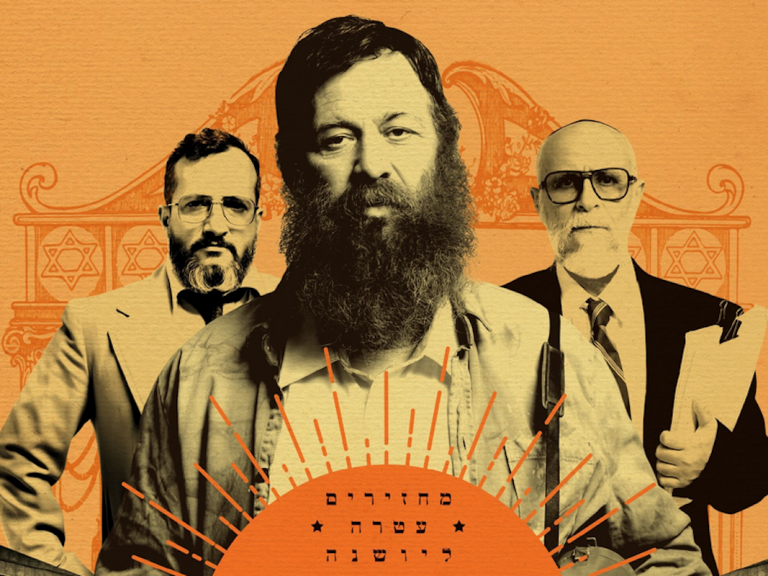 Women are heralded in dance and film, musicians pay tribute to the work of the late Amy Winehouse, and dining out is a charitable event in King of Prussia. This weekend in the midst of Women's History Month offers a vast array of activity. And don't forget to celebrate the wearing of the green on Sunday.
Daybreaker PHL – The Future Is Feminine
The Foundry at the Fillmore
29 E. Allen St., Philadelphia
March 15; 6-9 a.m.
$17.48 and up
This early-morning dance celebration focuses on the power of women. Yoga, dance, free food and live music from Wassup Gina will help you get your day to a festive start.
Diggerland opening weekend
100 Pinedge Drive
West Berlin, New Jersey
March 16, 17; 11 a.m.-6 p.m.
$26.95 and up
New Jersey's construction park opens this weekend as it kicks off the spring/summer season. The all-ages park offers everything from a zipline ride to a climbing wall. Construction-inspired rides include a forklift and a demolition trailer tricked out to simulate what happens when building materials are dumped. Some rides require kids to be taller than 3 feet, but the park offers playground options for children under the limit.
Women's Film Festival
Various Philadelphia venues
Through March 23
$10-$100
Opening Night Reception – "This Changes Everything"
Perelman Theater at Kimmel Center for the Performing Arts
300 N. Broad St., Philadelphia
March 14; 7 p.m.
$19.50
A chance conversation in a West Philly restaurant bathroom turned into a film festival geared specifically to women. Founders Phuong Nguyen and Layne Marie Williams created the festival that focuses on the artistic accomplishments of women via the medium of film. Now in its fifth year, the festival brings a mix of creatives to Philly to showcase the work of women in film and TV. Films will be shown at venues including the Kimmel Center, Philadelphia Film Center, World Café Live, the Ethical Society and the University of the Arts. The schedule includes short films from women filmmakers around the world and panel discussion.
Israeli Film Festival
Various Philadelphia venues
Through April 7
Films are individually ticketed
The Israeli Film Festival is celebrating its 23rd year as one of the most comprehensive showcases of the best in Israeli film. The films range from a documentary on Tamar Ariel, the first Orthodox Jewish woman to pilot combat missions, to "The Other Story," a feature about two women who choose very different religious paths. Venues include International House, Ritz East, Kimmel Center and Jack M. Barrack Hebrew Academy.
Israeli Film Festival opening night screening, "The Unorthodox"
International House
3701 Chestnut St., Philadelphia
March 16; 8:30 p.m.
$15-$18
A wine and cheese reception will take place before the screening, and a gala reception will follow with director/screenwriter Eliran Malka.
King of Prussia Restaurant Week
Various venues
Through March 17
$10-$40
Restaurant week comes to King of Prussia with 33 major participating restaurants, including True Food Kitchen and other popular chains; independent eateries; and fast-food favorites Shake Shack, Chick-fil-A and honeygrow. Prix-fixe dinner and lunch offerings range from $10 to $40. A minimum of 2.5 percent of the proceeds from Restaurant Week will go to Children's Hospital of Philadelphia. If you do some shopping at designated KOP Restaurant Week retailers, you'll add to that contribution. The event has raised $58,000 for over four years.
"The Curious Incident of the Dog in the Night-Time"
Walnut Street Theatre
825 Walnut St., Philadelphia
Through April 28
$37-$47
Another Tony winner comes to Philly courtesy of the Walnut Street Theatre. "The Curious Incident of the Dog in the Night-Time" follows 15-year-old Christopher as he investigates the death of a neighbor's dog with some unexpected results. The play is based on the 2003 book by British writer Mark Haddon. It won not just the Tony Award for best play in 2015, but the Outer Critics Circle Award and the Drama Desk Award as well.
Girls Rally Philadelphia
City Hall Courtyard
1401 JFK Blvd.
March 16; 11 a.m.-12:30 p.m.
Free
Girls rule the world – at least that's what Beyoncé says, and we never argue with Beyoncé. This weekend, Philadelphia welcomes girls from all backgrounds to join a rally in City Hall's courtyard. The event aims to empower the girls to find their inner leaders. Youth speaker Sienna Ward, authors Rachel Renée Russell and Nikki Russell of "Dork Diaries," and poet Denice Frohman will there. A poster contest, freebies for the first 100 girls, and a photobooth where you and your favorite girls can take an 'us-ie" will be part of the event. Registration is required.
Pancake and Booze Art Show
Underground Arts
1200 Callowhill St., Philadelphia
March 16; 8 p.m.–2 a.m.
$10-$15
Art, pancakes and adult beverages combine for an evening of more than 75 local artists exhibiting and selling their works. It's all to a backdrop of music from live musicians and deejays. All-you-can-eat pancakes are free, but the drinks come at a price. If you enjoy wearable art, but don't want the commitment of a tattoo, body painters will be on site as well.
Tritonal
Franklin Music Hall
421 N. Seventh St., Philadelphia
March 15; 8:30 p.m.
$25
The Austin-based duo of Chad Cisneros and Dave Reed have released just three studio albums (along with several EPs), but their mix of pop and dance genres has generated a devoted fanbase. Their latest CD, "U And Me," features the lead single "Diamonds" with Rosie Darling. They've also produced and/or remixed more than 200 songs with artists including Cristina Soto, The Chainsmokers and Steph Jones. The duo also hosted a popular radio show "Air Up There" until 2018. They're now featured on the Tritonia Show on Sirius XM's Electric Area channel.
Remember Jones Performs Back to Back to Black – A Tribute to Amy Winehouse
The Queen
500 N. Market St., Wilmington, Delaware
March 15; 8 p.m.
$15-$18
Remember Jones could loosely be considered an Amy Winehouse tribute band or just a band that loves the late, beloved British pop/soul singer. Remember Jones doesn't travel lightly – he is headed to Delaware with a 12-piece band to perform Winehouse's 2006 second album "Back to Black" in its entirety. He's promising special guests to accompany them on the 17 tracks, which picked up five Grammy Awards in 2008. Remember Jones' 2017 debut "Ladies and Gentleman, Remember Jones" was crowd-funded by 300 fans via Indiegogo to the tune of $19,000.
Celebrate the Green
Peddler's Village
2400 Street Road, New Hope, Pennsylvania
March 16-17; noon-5 p.m.
Various venues and event fees
Though celebrations and parades have marked the prelude, St. Patrick's Day is actually Sunday. Peddler's Village is marking the holiday with "Celebrate the Green" activities including the Shamrock Shuffle, a leprechaun hunt and a St. Paddy's Day Celebration at the Celtic Rose restaurant. Music and food are a part of the festivities. As an added attraction, the Golden Girls Murder Mystery Dinner Theater is happening over the weekend as well.