Councilman Domb calls for 20-year tax abatement on homes under $250,000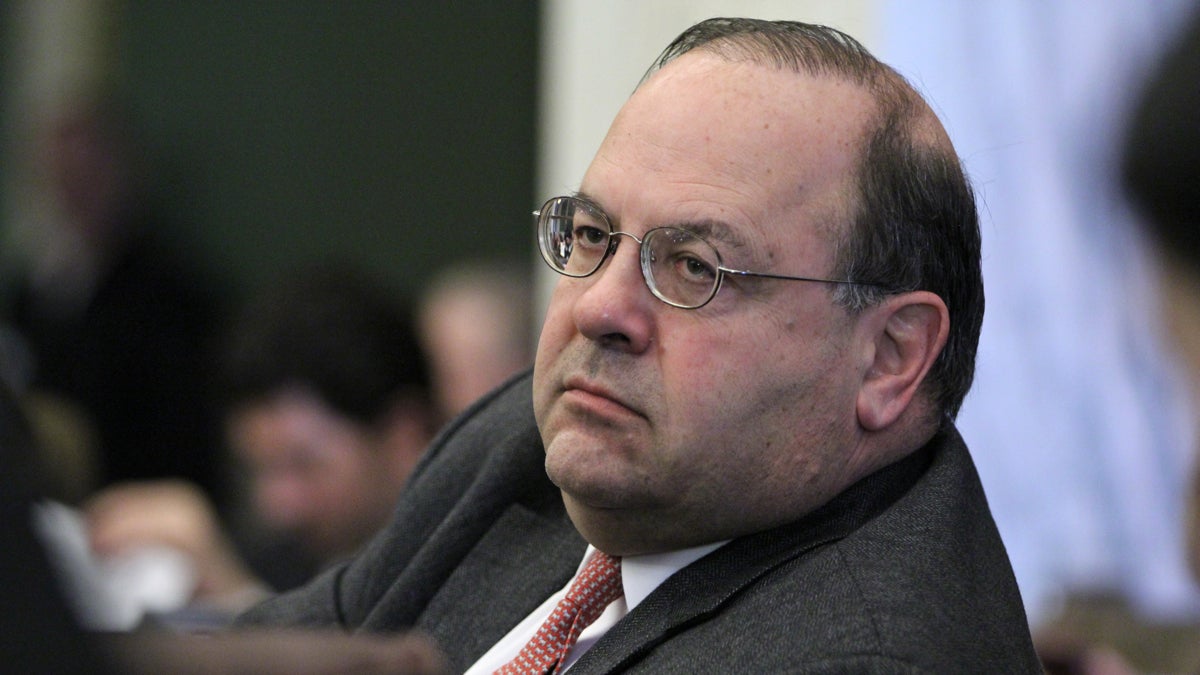 City Councilman Allan Domb introduced a bill on Thursday that would extend the city's much-ballyhooed tax abatement for construction and home-repair projects on properties that cost less than $250,000. The abatement on those properties would be extended from ten to 20 years, according to the bill.
Domb, a realtor known as the Condo King who won an at-large Council seat in November, said the point of the bill is to bring the benefits of the tax abatement to outlying neighborhoods that haven't seen the levels of private investment that are taking place in greater Center City.
"I think the biggest benefits have been from maybe Girard Avenue and a little north all the way down to Washington and a little south," Domb said Thursday morning. "I don't feel the neighborhoods around Philadelphia have really benefited. So this will help West Philly, Southwest Philly, North Philadelphia—what we really want to do is make an incentive to have them fix up their homes and invest in their neighborhoods and freeze that increase in value for 20 years to incentivize private investment."
Because state law requires municipalities to levy taxes uniformly for all types of properties, Domb's proposal would require approval from the Pennsylvania General Assembly in order to take effect. He said he introduced the bill in order to start a conversation about making that change. Council President Darrell Clarke has also come out in support of amending the state "uniformity clause" so that the city could impose different tax rates on commercial and residential properties.
While the bill is intended to spur investment outside Center City, it isn't limited by geography. It would create a 20-year tax abatement for improvements to all properties that are assessed at less than $250,000. New residential construction projects could claim a 20-year abatement if individual dwelling units initially sell for less than that amount.
For example, a homeowner with a house valued at $100,000 could build an addition or make other improvements—at any cost—and pay no taxes on the new improvements for the next 20 years. Alternatively, a developer could construct a 50-unit condo complex and each the condo buyers could have 20 property-tax-free years as long, as the units first sell for less than $250,000.
Domb said that he initially wanted to cap the rate at $150,000, but raised it after discussing the proposal with his Council colleagues. He also said he'd spoken to representatives of the building trades unions, and they support the measure.
Many politicians credit the ten-year tax abatement with generating a lot of the development that's taken place in Philadelphia over the last two decades. During the 2015 mayoral campaign, some candidates pitched various ideas for tweaking the abatement so that it would reach poorer neighborhoods. The ten-year tax abatement is currently available to anyone who builds a new building or makes an improvement to their home that requires a building permit.
"In the long run, this is a tremendous value investment for the City of Philadelphia because not only does it help that one home, the other thirty homes on the block go up in value, which means more taxes," Domb said.
WHYY is your source for fact-based, in-depth journalism and information. As a nonprofit organization, we rely on financial support from readers like you. Please give today.