Councilman aims to make business easier for food trucks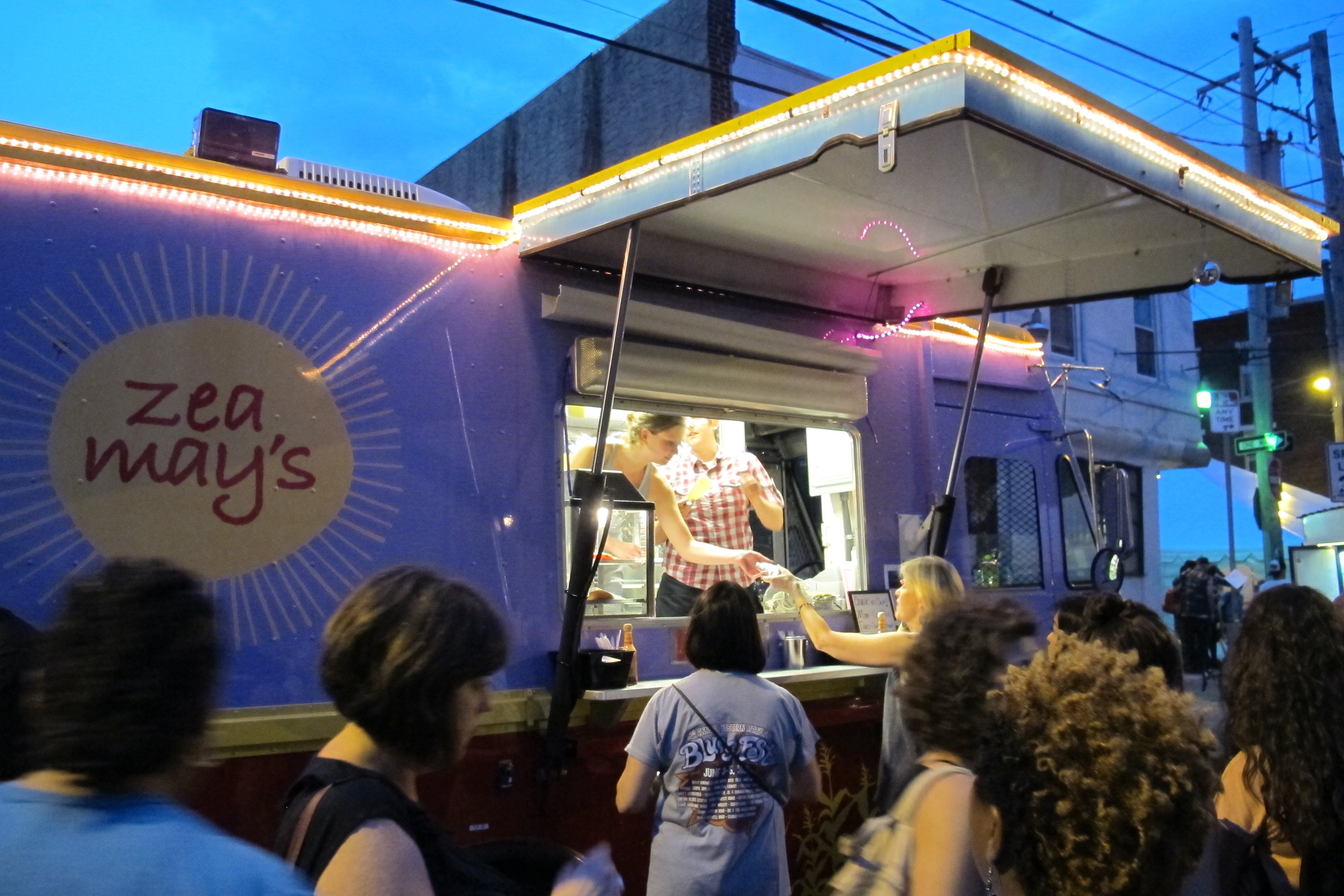 Councilman Mark Squilla is making a push to formalize—and liberalize—the city's regulations on food trucks, an industry which has been growing in Philadelphia and around the country in recent years.
Two bills introduced by Squilla last week would update zoning and permitting regulations to define "mobile food vendors," and to clarify where they can and cannot do business. In some cases, Squilla said, the bills would legalize activity that's already taking place. (Members of the Philadelphia Mobile Food Association told the Philadelphia Business Journal last year that having outdated definitions for street vendors was an impediment to opening and operating new food trucks.)
The legislation would also allow food trucks to operate on private property for the first time, in parking lots zoned for high-density commercial use and in most lots zoned for industrial use, with the permission of the property owner. It would also permit food trucks to open on city-owned property without receiving a zoning permit first.
It's an important step, said Rob Mitchell, who runs The Cow and the Curd and serves as vice president of the Mobile Food Association, which has more than 50 member trucks and advocates for looser rules for selling street food.
"The biggest hindrance is that the law to this point in Center City has been really prohibitive," said Mitchell. "Very restrictive."
The bills introduced last week also allow food trucks to park overnight for certain special events, which is currently not allowed. Mitchell said the next step is to open up more public streets downtown to street vendors. Food trucks should be able to operate "wherever there's a vibrant culture of epicureans."
"It's about less restrictions and less sanctions on the street, more choices for consumers …" Mitchell said. "Consumers have made it pretty clear they want food trucks."
Food trucks currently fall into the larger category of "street vendors" which are regulated as a group. Pulling trucks out of that category and treating them as their own type of use is a recognition of the growth of the mobile food industry, Mitchell said.
Currently, the Dept. of Licenses and Inspections keeps a list of "prohibited streets" where street and sidewalk vending are not allowed. Mitchell said those restrictions make it almost impossible to open a new food truck in the area stretching, roughly, from Front to 40th streets, and from Bainbridge to Vine.
Squilla said his office is working on more legislation to open up Center City streets to food trucks. He hopes to have more bills introduced this spring.
"It was a burgeoning movement," said Mitchell, speaking of the growth of food trucks in cities like Los Angeles, Portland, Austin, and Philadelphia. "It's a bona fide culture at this point."
WHYY is your source for fact-based, in-depth journalism and information. As a nonprofit organization, we rely on financial support from readers like you. Please give today.