Council back in action, moves to bolster Housing Trust Fund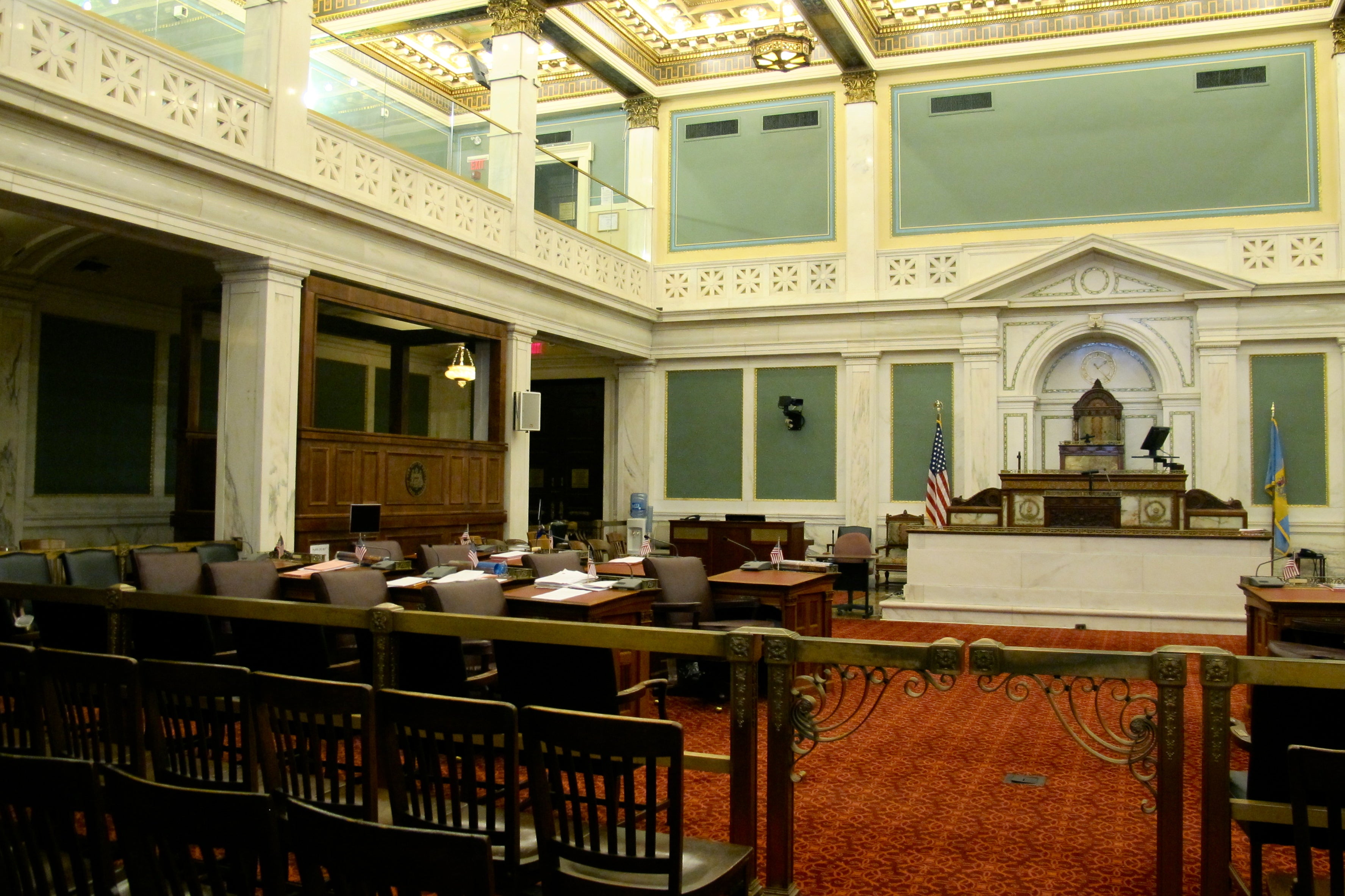 Council's first day back from summer recess started with a chant.
It was the Development Without Displacement campaign, formed last year from the same group that had advocated for the city to create a Land Bank (which it did, at the end of 2013). They want affordable housing, accessible housing, and community gardens. And they want it now.
Specifically, the group is lobbying for an increase in the Realty Transfer Tax, with the increased revenue to be dedicated to the local Housing Trust Fund. They're billing the increase as an "anti-speculation tax."
Nobody took up the tax on Thursday, and the chanting slowly faded as the group filtered out of Council chambers.
But Councilman Kenyatta Johnson did introduce a bill to bolster the Housing Trust Fund. The legislation would pour an additional $2 million next year through the Fund into the EnergyFIT Philly program. EnergyFIT, a project of the Energy Coordinating Agency, intervenes in neighborhoods with high concentrations of low-income households to carry out home repairs and offer assistance on energy bills. It's meant to help low-income residents stay in their homes, and to keep neighborhoods affordable in the process.
The additional funding will come from expiring tax abatements, Johnson said. The city will collect an additional $60 million in property-tax revenue from expiring abatements over the next five years, according to a City Council press release.
"The ten-year tax abatement has brought forth the largest real estate boom in decades, so it is only fair that we use a portion of the revenue created by this wave of development to maintain a level of affordability," Johnson said in the release.
Council members introduced a number of other measures Thursday as well.
NOTIFICATION REQUIREMENTS
3rd-District Councilwoman Jannie Blackwell introduced a bill that would require developers to notify community groups when they pull by-right zoning permits. The bill makes a very small text change to the code clarifying that public posting is required for "any as of right permit."
"My goal is to have communities informed about what is happening next door to them," Blackwell said on Thursday.
She has approached this issue in the past. After the city adopted a new zoning code at the end of 2012, Blackwell sponsored a bill that would change the notification and application requirements for Registered Community Organizations (RCOs). The rules were changed again not long after with a bill sponsored by Councilman Bobby Henon's office in cooperation with the Planning Commission. Council President Darrell Clarke's office is currently working on yet another set of changes to the rules.
"I've tried to keep peace with everybody by not interfering with what RCOs do, not calling for a change in the law other than notification," Blackwell said.
She continued, "We think at this point—and I'm willing to modify it if people think there's some things they don't want to do or are unnecessary to do—but at this point, if people put a sign and notify people what's going on, then all fears are fine and people are satisfied they know what they're doing in their neighborhoods," Blackwell said.
RITTENHOUSE OVERLAY
Clarke introduced a bill creating a Neighborhood Conservation Overlay for the area bounded by 17th, 21st, Walnut and Spruce streets, surrounding Rittenhouse Square.
The bill would ban boarding houses, rooming houses, sorority and fraternity houses, and non-owner-occupied student housing in residential properties the neighborhood. It's meant, in part, "to preserve and protect the area from the conversion of buildings to uses that have the potential to destabilize the community."
Neighborhood Conservation Overlays currently regulate development in Queen Village, Overbrook Farms, and Central Roxborough. The Rittenhouse overlay was introduced at residents' request, according to Clarke's office. More on that in the future.
FEES FOR STREET SAFETY
Councilwoman Cindy Bass introduced a bill adding a $5 fee for vehicles registered in Philadelphia. The revenue would be directed back to transportation and highway projects, with priority given to those projects that are likeliest to reduce traffic deaths.
The Bicycle Coalition of Greater Philadelphia has more on that bill.
Last year, Councilwoman Bass introduced a resolution calling for hearings on Vision Zero, a nationwide campaign to eliminate pedestrian injuries and deaths.
WHYY is your source for fact-based, in-depth journalism and information. As a nonprofit organization, we rely on financial support from readers like you. Please give today.