Coronavirus update: Delaware coronavirus cases at 30, Wilmington council plans virtual meeting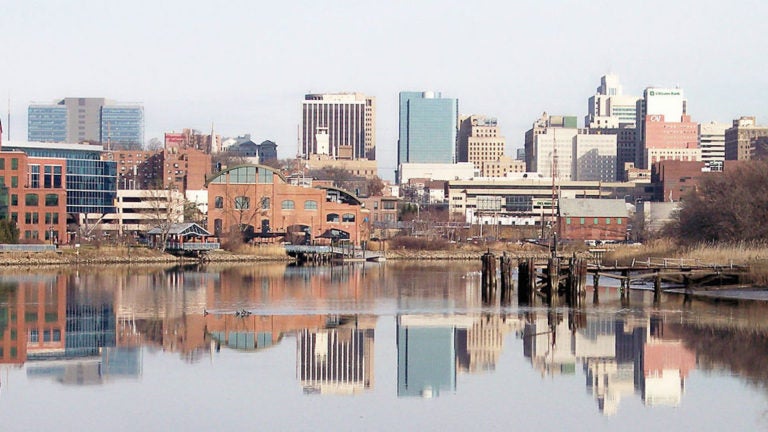 Updated 6:15 p.m.
While many Delawareans are working from home while their kids are off of school, there are some industries where that's not possible. Workers on the front lines of the coronavirus fight in healthcare are often dependent on daycare centers staying open and staffed to care for their children.
So, in an effort to ease the burden on both childcare workers and those providing healthcare services during the state of emergency, Gov. John Carney is relaxing rules daycare centers and other facilities must follow.
Among the changes, early childhood aides and interns now can provide care for children without supervision. The state is also looking at the possibility of allowing care to be provided without a license.
"The coronavirus is taking a serious toll across our state, on families who are losing income, and child care providers who care for our youngest Delawareans every day," Carney said. "This Executive Order will help make sure Delawareans have access to child care over the long run, especially those health care workers who we need on the front lines of our state's response."
The Division of Services for Children, Youth and Their Families may designate some facilities as emergency daycare locations for the children of healthcare workers.
DSCYF Secretary Josette DelleDonne Manning also now has the authority to suspend or modify other regulations on a case-by-case basis for emergency child care sites.
"I want to also take this opportunity to thank our child care workers. We could not take on this challenge without you," Carney said.
Wilmington City Council to meet virtually
The latest numbers from the Delaware Division of Public Health show 30 cases of coronavirus in the state as of Wednesday afternoon. There are 23 cases in New Castle County, 4 in Kent County and 3 in Sussex County. One of the Kent County cases is the only COFID-19 patient in the state that is considered critically ill.
Due to the limits on public gatherings, Wilmington City Council will host its first "virtual" meeting Thursday evening at 6. Members of the public will be able to watch the meeting online through the city's TV station. There's also plans to allow the public to comment on legislation via the Zoom webtool that's also being used by remote office workers around the country.
Council President Hanifa Shabazz said they started planning for Thursday's meeting when Gov. John Carney's state of emergency order authorized local governments to conduct business remotely. "Our office immediately started exploring options for video teleconferencing," she said.
Council staff have been working with staff from WITN to make sure the council could still meet. As many remote office workers have discovered this week, there often are bugs to be worked out when using new technology to conduct business. Shabazz asked the public for patience in working through any challenges. "We are going to get through this together."
City residents who just want to watch or listen to the meeting can log into the WITN.org website, or call one of the following phone numbers:
312-626-6799
929-205-6099
253-215-8782
301-715-8592
346-248-7799
669-900-6833
Anyone who wants to participate in the meeting and offer public comment can join the meeting via this Zoom link between 5 and 5:45 p.m. The public comment period starts at 6 p.m.
Philanthropy groups team up with nonprofits
Four nonprofit and philanthropic groups in the state are teaming up to raise money to help those hardest hit by the coronavirus. That includes help for agencies that help children in low-income households, the working poor, and seniors. Those segments of the population struggle to make ends meet during normal times, and coronavirus has magnified those struggles.
The groups teaming up to help raise money include the Delaware Alliance for Nonprofit Advancement, the Delaware Community Foundation, Philanthropy Delaware, and United Way of Delaware.
United Way has launched the Delaware Does More: COVID-19 Rapid Response Fund, which will aid low-income children, the working poor, and seniors. That fund will be managed by Philanthropy Delaware. United Way is also coordinating volunteer work in cooperation with the state's 211 hotline for social services and community resources.  The Delaware Community Foundation offers volunteer opportunities that include helping out at the Blood Bank of Delmarva, offering virtual tutoring for students at the Teen Sharp program in Wilmington, and helping out in the pantry at the Food Bank of Delaware.
For those in a position to give, the Delaware Community Foundation is accepting donations online.
Public transit reducing services
Buses in Delaware are running on a reduced schedule starting today as a result of a decline in ridership levels. On weekdays, DART will run on a Saturday service schedule with a few exceptions. Extra trips are being added to Routes 15, 18, 43, and Route 301 between Wilmington and Dover.
On the weekend, buses will run on a typical schedule.
DART ticket stores are closed until further notice, and the customer service call center is reducing hours to just Monday through Friday, 8 a.m. to 5 p.m.
Students trying to get access to free meals being distributed at schools between 10 a.m. and 2 p.m. can catch a ride on regularly scheduled bus routes for free.
Delaware Transit Corp. says buses are being continually cleaned and disinfected to protect both riders and DTC employees. They say anyone who is feeling sick should not use public transit.