1 worker dead after building partially collapses in Philly
A demolition in Philadelphia turned deadly Monday morning when a floor gave way and the building partially collapsed, trapping two workers. When 40 firefighters and medics responded to the scene, they found one worker who managed to free himself and walked away without injury, while the other was dead, said Philadelphia Fire Department Commissioner Adam Thiel.
"He was actually in a very difficult spot inside the building and appears to have been deceased as a result of the collapse," said Thiel. "However, that is ultimately a determination of the medical examiner."
The collapse occurred shortly before 11 a.m. at 2621 N. Jefferson St. in the Brewerytown section of North Philadelphia. The demolition company, Gama Wrecking, is licensed and the site had received the proper permits from the Department of Licenses and Inspections in February, said spokeswoman Karen Guss. L&I inspectors visited the site four times since the permit was issued, finding no violations during those visits.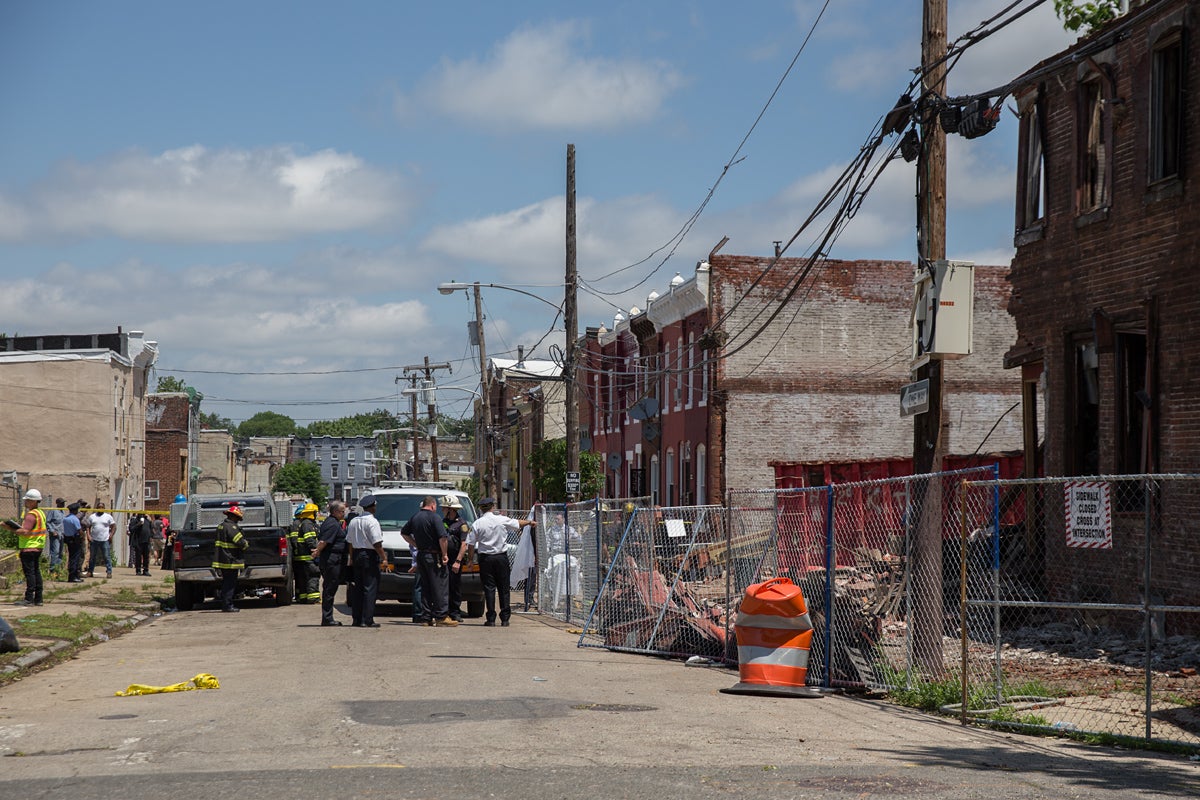 Tracy Ratteree was sitting at a nearby park with her husband and their 1-year-old twins when the building fell. "We saw the whole building just collapse, and a whole lot of dust and everything flew over," she said.
Ratteree ran over and heard one of the workers yelling. "Somebody was underneath the bricks saying, 'Help, help help, help me, hurry up, help me,' " she said. "It was scary."
According to Ratteree, the two-story row home looked "unsafe" before the collapse.
A multiagency investigation into the collapse has begun, and inspectors from the Fire Department, the Police Department, L&I, and the federal Occupational Safety and Health Administration were on the scene Monday afternoon. It will take weeks before a report into the cause of this collapse will be completed.
The accident comes five years after a building collapsed onto the Salvation Army on Market Street, killing six people and injuring 13 more. There, the demolition contractor Griffin Campbell and and the excavator operator Sean Benschop were found guilty of involuntary manslaughter and sentenced to respective prison terms of 15 to 30 years and 7.5 to 15 years. An L&I inspector who visited the site before the collapse blamed himself and committed suicide one week later. A 17-week civil trial ended with a $227 million settlement. The city passed new safety regulations for demolitions in the wake of that collapse.
WHYY is your source for fact-based, in-depth journalism and information. As a nonprofit organization, we rely on financial support from readers like you. Please give today.