Commission approves new zoning maps for Chinatown North, west Market Street, Roxborough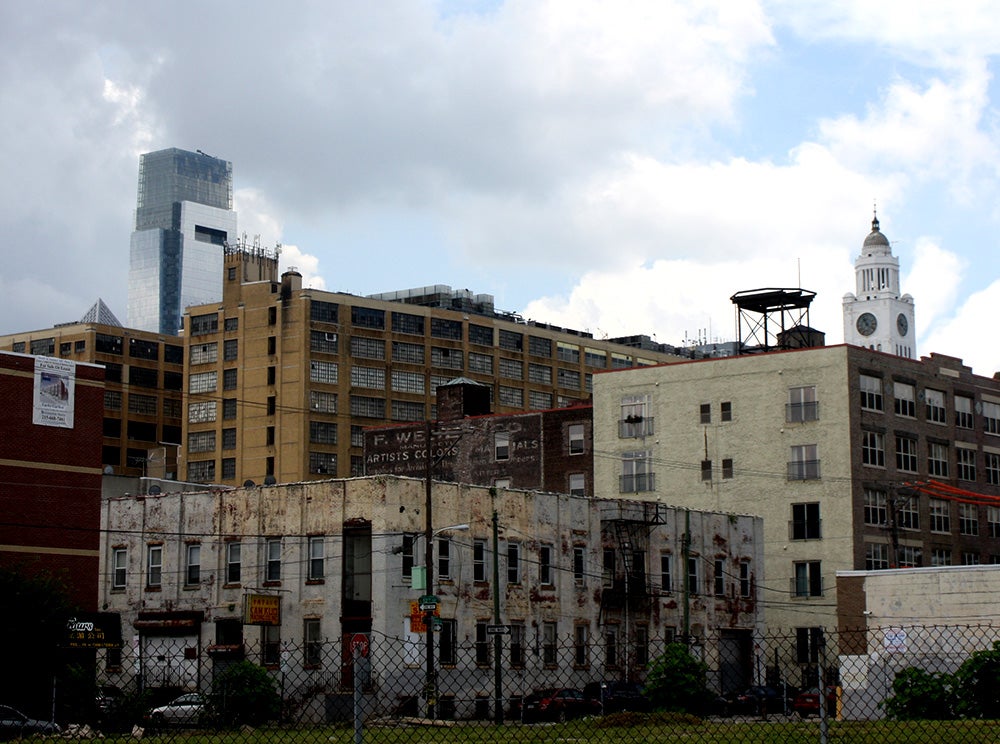 The area surrounding the Reading Viaduct, which is slowly being converted into an elevated park, is preparing for an influx of development interest.
On Tuesday, the Planning Commission recommended approval of a bill that would rezone the area bounded by 9th, Broad, Vine and Spring Garden streets—a formerly industrial area with a lot of remaining industrial infrastructure. The bill, introduced by Councilman Mark Squilla, makes dozens of zoning changes to individual lots in the area, but most are meant to encourage greater commercial and residential density. (Check out the maps and review the proposed zoning changes here.)
The area straddles Chinatown North and Callowhill, a part of town that some real estate people have been tempted to call the Loft District. The Reading Viaduct, an out-of-commission rail line runs through the area. Its eventual conversion into a park, which some people have been tempted to compare to the High Line in New York, is expected to increase interest in the surrounding neighborhoods.
On Tuesday, Commission chairman Alan Greenberger said the neighborhood is "a very fast-changing area with a lot of good demand in it."
Councilman Squilla also recently introduced a bill creating a zoning overlay for the neighborhood to the east, meant to connect Old City and Northern Liberties and establish a walkable mixed-use neighborhood in a former hotbed of industry.
Also on Tuesday, the Commission voted to support a slate of zoning changes for the area around Market Street between 40th and 46th. As PlanPhilly previously reported, the bill was inspired by an office project called 3.0 University Place at 41st and Market. Rather than simply rezone that one parcel, the Planning Commission staff included a bunch of recommendations from the University Southwest District Plan, and tried to rezone for maximum density adjacent to the transit stations at 40th and 46th.
The Commission also voted to endorse two bills aimed at improving Roxborough's main commercial corridor on Ridge Avenue. One bill amends a zoning overlay in the area, banning things like drive-throughs and parking lots. The other bill remaps some key properties on and around Ridge to further encourage pedestrian-oriented commercial development. The bills were introduced by Councilman Curtis Jones, Jr., earlier this month.
(Friends of the Rail Park)

(Studio Bryan Hanes)

(Studio Bryan Hanes)

(Studio Bryan Hanes)