Coast Guard responds to sailboat struggling in rough conditions near N.J. shoreline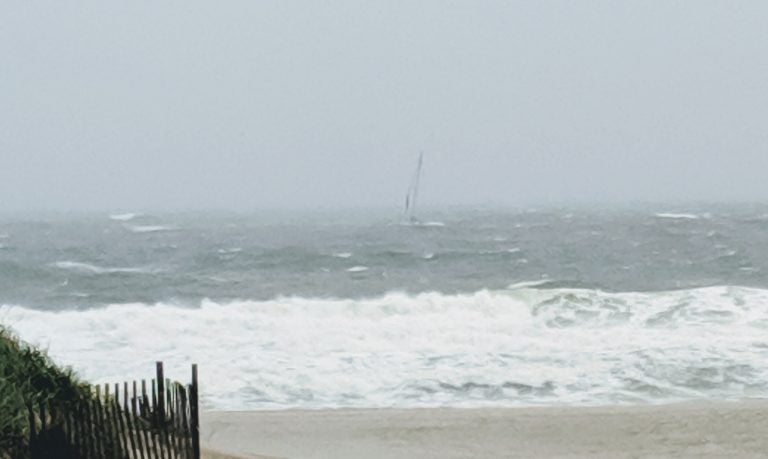 A good Samaritan alerted the U.S. Coast Guard to a sailboat that appeared to be in distress off the coast of a Monmouth County beach late Sunday morning.
Bud McCormick tells WHYY that he spotted the sailboat struggling near the Bradley Beach shoreline and called the Coast Guard station in Avon.
"There was no sail up because the wind was too strong. I thought they needed help," he said.
Onshore winds were gusting more than 30 miles per hour at the time, according to National Weather Service data. A gale warning was also in effect for all New Jersey coastal waters.
In a telephone interview, Coast Guard Petty Officer Seth Johnson said the Manasquan station launched a 47-foot boat crew. When they arrived on the scene, the crew communicated with the captain, who only spoke Italian, Johnson said.
The spokesman said the crew passed the man a life jacket and attempted to communicate with him. A Manasquan crew member asked a family member who spoke Italian to respond to the station to speak with the man over the radio.
But after the family member responded to the station and attempted to communicate with the man, the captain went below deck, Johnson said.
The spokesman said the boat was anchored and appeared to be stable.
"Due to the harsh weather, the Coast Guard returned to the station and will check on the man from shore periodically," Johnson said.
The Coast Guard is sharing a safety information broadcast to warn other boaters about the vessel.