Coast Guard: Mariners beware in South Jersey Intracoastal Waterway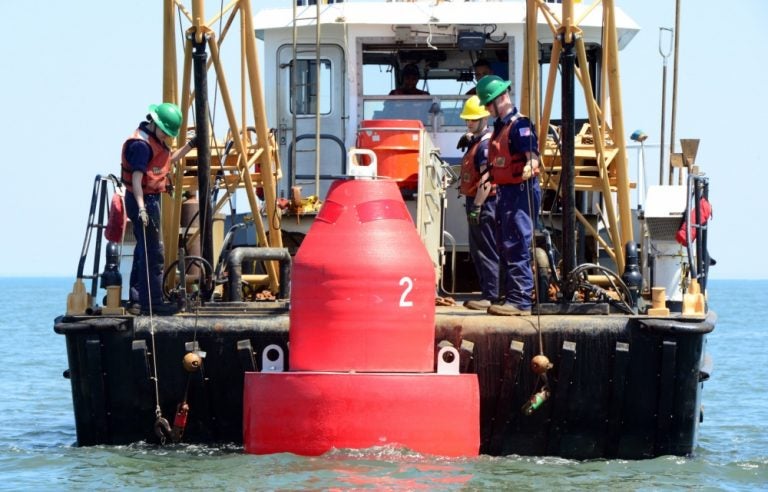 The U.S. Coast Guard is urging mariners to exercise caution while transiting the Intracoastal Waterway between Barnegat and Cape May.
Twenty aids to navigation pylons that were damaged by winter ice formation and melting have been marked with wreck buoys, according to the agency.
The purpose is to alert mariners to the damaged pylons below the water's surface. As the buoys can shift during tidal fluctuations, the Coast Guard recommends boating through the center of the channel, where possible.
"Our primary concern is for the safety of the maritime community and the waterways," said Capt. Scott Anderson, Coast Guard Sector Delaware Bay Commander.
The Coast Guard Aids to Navigation Cape May team has removed six of the 26 pylons that were damaged and planning to remove the remainder, according to Anderson.
Boaters who believe they encounter an unmarked damaged pylon should report them to Coast Guard Sector Delaware Bay at (215) 271-4807.