City Council to consider various planning and zoning measures tomorrow
Philadelphia City Council will hold its last scheduled full meeting of the year Thursday morning, and a number of zoning and planning measures are on the agenda.
One new bill, sponsored by outgoing Councilman Frank DiCicco, is scheduled for a first reading tomorrow. The ordinance, No. 110672, would repeal an earlier ordinance changing the zoning designations for properties in an area bounded by Richmond, Cumberland, Beach, and Schirra streets.
The following are bills and resolutions on final passage for tomorrow's meeting:
– Bill No. 110859, authorizing the Planning Commission to remove deed restrictions for the the plot of land at Broad St. and Washington Ave.
– Bill No. 110130, providing a tax credit to condominium owners who do not receive regular City trash services.
– Bill No. 110671, That bill, another one introduced by DiCicco, would give a block of Bodine Street to the bar Finnegan's Wake. Watch the Planning Commission's discussion of the bill here.
– Bill No. 110307, creating the Callowhill Reading Viaduct Neighborhood Improvement District in the area bounded by Broad, Vine, Spring Garden, and 8th streets.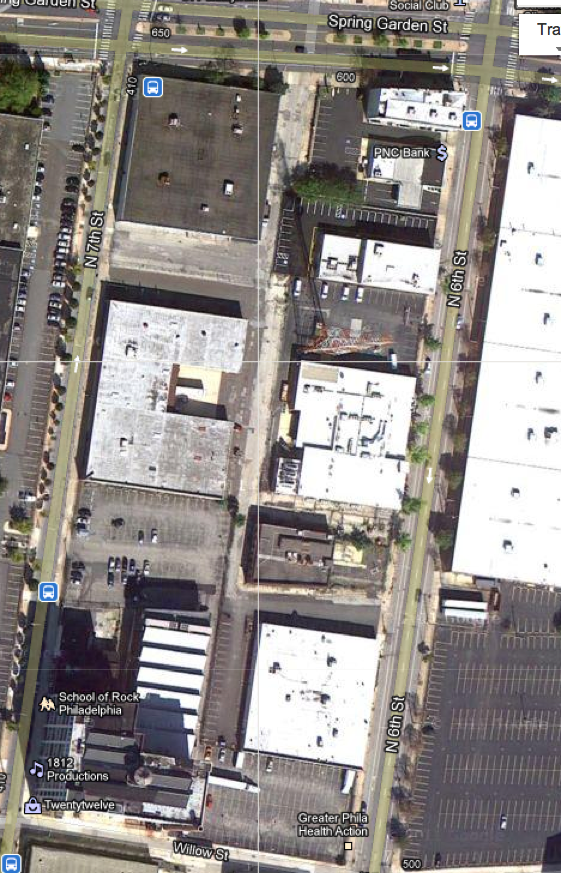 – Bill No. 110563, permitting outdoor non-accessory advertising on one block in the Callowhill neighborhood. This bill, introduced by Councilman DiCicco, was protested by SCRUB and other stakeholders at the last City Council meeting. DiCicco held the bill at that time. The Planning Commission previously recommended that this bill not be passed.
– Bill No. 110662, further defining prohibited uses in the Lower and Central Germantown overlay. This bill, introduced by Councilwoman Donna Reed Miller, would allow for the building over a Dollar Tree in Chelten Plaza, something many members of the Germantown community object to. The Planning Commission also recommended that this bill not be passed.
To testify at tomorrow's Council meeting concerning any of these bills, call the City Clerk's Office at 215-686-3410 or 215-686-3411.
Contact the reporter at jaredbrey@gmail.com