Center City's boom vulnerable, business leader warns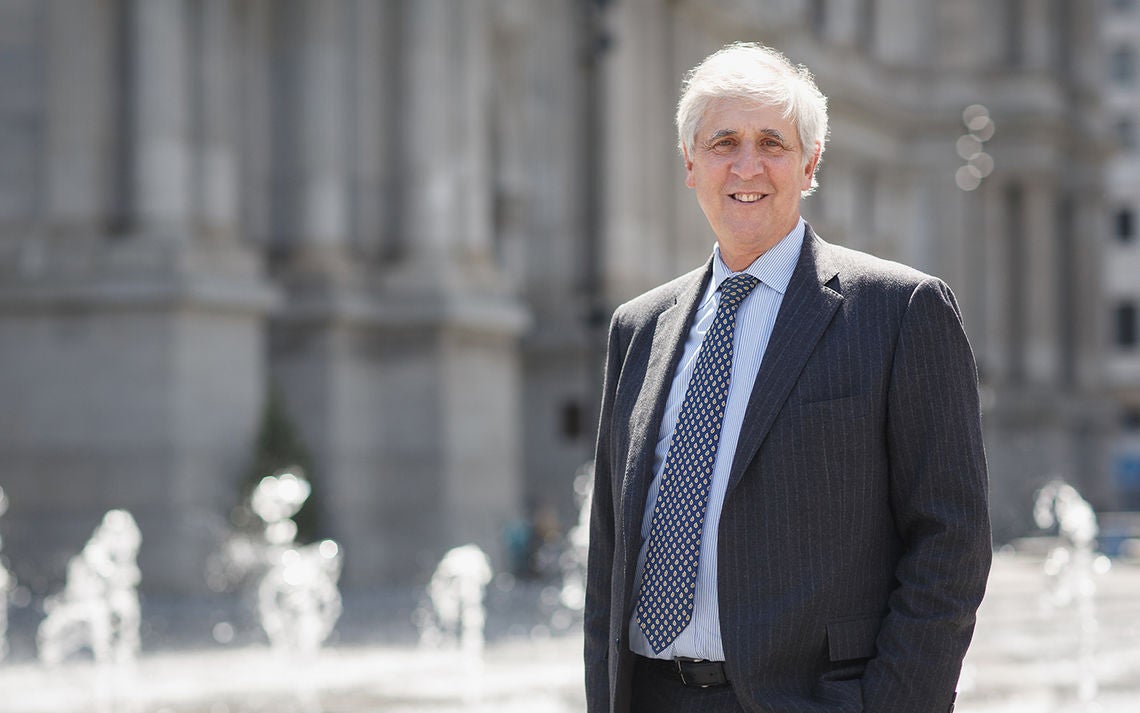 Paul Levy wants Philadelphia to stop fighting over growth.
"We are living in a highly polarized time, and Philly needs not to get caught in those traps of us vs. them," said Levy, executive director of Center City District, the business improvement district that manages the city's booming downtown. With that in mind, Levy's organization has put out a new report arguing that the city should not nix a developer-friendly tax break on new construction nor move forward with a proposal that would require the inclusion of affordable units in new housing projects.
Instead of scrapping the 10-year tax abatement, or passing an impact tax or mandatory inclusionary zoning, Levy's organization recommends that the city divert funding from properties where the incentive is expiring to pay for affordable housing programs.
Between 2010 and 2017, abatements on 10,651 properties expired, pulling in $31 million in real estate taxes for the city. The School District of Philadelphia gets 55 percent of real estate tax revenue and city government 45 percent.
"With a simple budgeting decision…a revenue stream could be dedicated to extend expiring rental subsidies and to help renovate more affordable housing," Center City District authors write in the new report.
More generally, the report argues that the growing downtown real estate market still needs to be nurtured to ensure its sustainability, especially in the context of slow regional growth.
"Rather than resent new investment, we should embrace it and put it to work for a broader public purpose," authors write.
The report's recommendation has been met with skepticism. In 2014, City Council's Affordable Housing Finance Working Group put forward the idea CCD champions today. But nothing came of it.
"The problem is that no member of City Council nor the Mayor liked the idea enough to run with it because they have those funds budgeted for other purposes," said Beth McConnell, policy director of the Philadelphia Association of Community Development Corporations. "The need is to generate new revenue. And as much as we like just about any idea to get meaningful revenue…It does pit budget priorities against each other, while profitable development for wealthy people gets subsidized by the public."
Levy and his colleagues meanwhile caution against getting too cocky about the city's burgeoning skyline. They argue that the city's resurgence is limited to a few areas and still vulnerable to market whims. Many of the city's outlying neighborhoods continue to bleed residents and more parts of the city are seeing income levels drop then rise, the report notes.
"Philadelphia's low rents in many neighborhoods are a reflection of not only the low income of local residents but also of weak demand resulting from declining population," the report reads. "62,000 more residents of city neighborhoods decamped for the suburbs since 2010 than moved in. Twice as many made a move to Montgomery County as came our way."
Jobs are also leaving these neighborhoods. While the city as a whole added jobs last year at a rate that outpaced the national average, these opportunities were largely concentrated in three main commercial hubs: Center City, University City, and the Navy Yard. Beyond these centralized districts, the city is still losing jobs.
Many of the employment options are flowing out of the city into the surrounding suburbs. It isn't surprising, Levy says, that residents are following them—especially because it means they can evade the wage tax as well, a favorite target of CCD's policy proposals.
The report also notes that Philadelphia's rents are still very low in comparison to the three other major cities on the Northeast Corridor: New York, Boston, and Washington D.C.
At $0.98 per square foot, it's even less than Baltimore's $1.13 per square foot.
Still, there is good news for Greater Center City. The area has seen a 21 percent population increase since 2000. Of the 2,650 new units opened in and around the downtown core in 2017, 71 percent were rentals, many of them in the northern neighborhoods above downtown. Almost 20 percent were single family homes—488 units—many clustered in the Point Breeze neighborhood. Over the next two years, 5,151 more units are expected to be added to Greater Center City in the next two years, barring an economic downturn.
"We are not losing market share anymore," says Levy. "But a lot what's happened is that new construction in the suburbs has dropped off dramatically. The story is positive in the city, but a lot of that has happened because we are in a very slow-growth region and there's some moving of people around going on."
WHYY is your source for fact-based, in-depth journalism and information. As a nonprofit organization, we rely on financial support from readers like you. Please give today.